Order of Kristy Woodson Harvey Books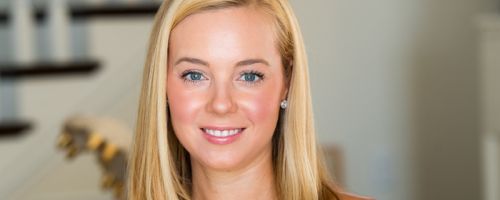 Kristy Woodson Harvey is an American author best known for writing the Peachtree Bluff series. She is a former winner of the Lucy Bramlette Patterson Award for Excellence in Creative Writing.
She attended the University of North Carolina at Chapel Hill's school of journalism where she graduated summa cum laude and then earned her Master's degree in English from East Carolina University. Woodson Harvey was also a finalist for the Southern Book Prize and her books have received numerous accolades, including USA Today Happy Ever After's Best Women's Fiction list, the Huffington Post's Summer Reading: Women's Fiction Style list, and Us Weekly's Sweet Reads for Right Now.
Publication Order of Peachtree Bluff Books
| | | |
| --- | --- | --- |
| Slightly South of Simple | (2017) | |
| The Secret to Southern Charm | (2018) | |
| The Southern Side of Paradise | (2019) | |
| Christmas in Peachtree Bluff | (2021) | |
Publication Order of Standalone Novels
| | | |
| --- | --- | --- |
| Dear Carolina | (2015) | |
| Lies and Other Acts of Love | (2016) | |
| Feels Like Falling | (2020) | |
| Under the Southern Sky | (2021) | |
| The Wedding Veil | (2022) | |
Publication Order of Anthologies
If You Like Kristy Woodson Harvey Books, You'll Love…
Slightly South of Simple is the first book in the Peachtree Bluff series. Caroline Murphy believed that she'd never return to the small southern after leaving. She was a New York girl who spent her summers there and then her mother made her move there during high school. She goes back to New York after that year and gets married into New York high society. However, when her marriage falls apart and she is left pregnant and embarrassed, she finds herself heading back to Peachtree Bluff. Her mother is happy to take her back in, but she finds herself overwhelmed when her other two daughters also return home. As someone from Ansley's past reappears, she may be forced to reveal a secret she has kept from her daughters their whole lives.
Kristy Woodson Harvey is also the author of Under the Southern Sky. Amelia Saxton is recently separated and now has the unenviable task of telling her childhood friend that a cluster of embryos that belonged to him and his late wife have been abandoned. Parker lost his wife three years ago and has been unable to move forward and has forgot about the embryos until Amelia shares the information with him. The two are each dealing with their own grief and find solace in one another in their childhood home.
Order of Books » Authors » Order of Kristy Woodson Harvey Books