Order of Leonard Goldberg Books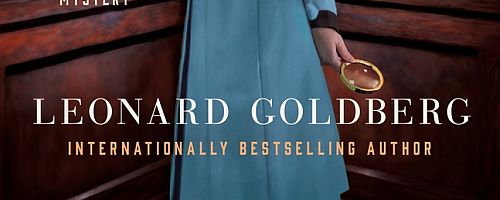 Leonard Goldberg is an author best known for writing the Joanna Blalock series of medical thrillers and the Daughter of Sherlock Holmes series of books. The latter series began in 2017 with the release of The Daughter of Sherlock Holmes.
Goldberg has a background in medicine as he worked as a consulting physician affiliated with the UCLA Medical Center. He has been a highly sought-after expert witness in medical malpractice trials and he has published over a hundred scientific studies in peer-reviewed journals. His medical career directly inspired his writing career after discovering a rare blood type lead to him writing Transplant, his first novel.
Publication Order of Joanna Blalock Books
Publication Order of The Daughter of Sherlock Holmes Mysteries Books
Publication Order of Dr. David Ballineau and Carolyn Ross Books
Publication Order of Standalone Novels
Publication Order of Cozy Case Files Mystery Sampler Books
If You Like Leonard Goldberg Books, You'll Love…
Deadly Medicine is the first book in the Joanna Blalock series. The story sees someone killing nurses at a prestigious Los Angeles hospital. The killings lead pathologist Joanna Blalock to investigate the crimes. She ends up thrown into world of deceit and danger that puts her head to head against a murderer that may also be her boss.
Goldberg is also the author The Daughter of Sherlock Holmes, the first in a series of the same name. The story begins in 1914 when Joanna Blalock, a skilled nurse, and her ten-year-old son witness a man fall to his death. The two are then visited by Dr. John Watson and his son who are impressed with her forensic skills. They end up inviting Joanna to become the third member of their investigative team. The story will then see the three coming up with a plan to catch a murderer in the act while dodging familiar culprits, Scotland Yard, and members of the British aristocracy. However, Joanna has a mystery of her own, one that she has no clue about. It turns out that Joanna is the progeny of a one-time affair between the great Sherlock Holmes and Irene Adler, and has thus inherited the detective genius of her parents.
Order of Books » Authors » Order of Leonard Goldberg Books