Order of Michael Swanwick Books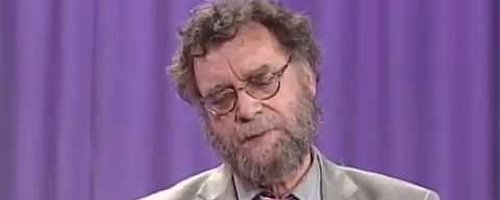 Michael Swanwick is an American science fiction author who has been publishing sci-fi stories since the 1980s. He won the Nebula Award for Best Novel in 1991 for Stations of the Tide. In addition to full-length novels, he has also written numerous short stories.
Not only has Swanwick won the Hugo award, he has also won five Huge awards and the World Fantasy Award. He has been nominated for many of these awards over the years and has the unique distinction of having lost more awards than any other writer. Swanwick lives in Philadelphia with his wife Marianne Porter and their child.
Publication Order of Iron Dragon's Daughter Books
Publication Order of Darger and Surplus Books
Publication Order of Mongolian Wizard Books
Publication Order of Standalone Novels
Publication Order of Short Stories/Novellas
Publication Order of Short Story Collections
Publication Order of Non-Fiction Books
Publication Order of William Gibson Short Stories/Novellas
(with William Gibson)
Publication Order of Jackaroo Books
(with , Mary Robinette Kowal, Stephen Baxter, Elizabeth Bear, , Robert Reed, , Geoff Ryman, Nancy Kress, Greg Egan, Paolo Bacigalupi, , , Garth Nix, , , Sarah Monette, Ted Kosmatka, James L. Cambias, , Paul J. McAuley)
Publication Order of Some of the Best from Tor.com Books
Publication Order of The Year's Best Science Fiction Books
Publication Order of Year's Best Fantasy Books
Publication Order of Anthologies
If You Like Michael Swanwick Books, You'll Love…
The Iron Dragon's Daughter is the first in a series that combines cyberpunk with dystopic fantasy. Jane is a changeling who is trapped in a factory run by aristocratic high elves. The factory puts underage people to work and Jane is the only human. They are building cybernetic, magical dragons that are weaponized for war. The book takes place against a dystopic mindscape of dark challenges and class struggles. The dragon Melanchton is tempting Jane with the promise of freedom that will lead her into a daring escape. An escape that will shake the foundations of existence.
Swanwick's Nebula award-winning novel was Stations of the Tide. The Jubilee Tides are a once-in-two-centuries cataclysm that threaten to drown the continents of planet Miranda. That is the least of their worries though as their is an even greater catastrophe looming. The Bureau of Proscribed Technologies has sent someone to investigate and he finds that Gregorian has come, a genius renegade scientist and charismatic bush wizard. He plans to remake the world in his own evil image and to force whatever is in his way to bend to his will.
Order of Books » Authors »