Order of Misa Sugiura Books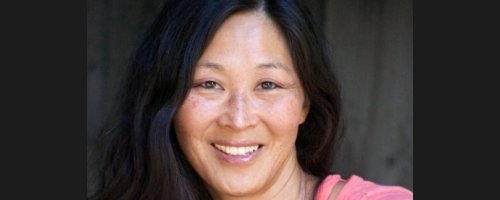 Misa Sugiura is an American author who burst onto the scene with her debut novel, It's Not Like It's A Secret. Her books are in the contemporary young adult fiction genre.
Sugiura was born and raised in the suburbs of Chicago, but now makes her home in the Silicon Valley. She lives out there in California with her husband, two children, and their pets. Sugiura is proud of her ancestry which includes a poet, a priestess, a samurai, and a stowaway. Her first novel, It's Not Like It's a Secret, won the Asian/Pacific American Award for YA Literature.
Publication Order of Momo Arashima Books
Publication Order of Standalone Novels
| | | |
| --- | --- | --- |
| It's Not Like It's a Secret | (2017) | |
| This Time Will Be Different | (2019) | |
| Love and Other Natural Disasters | (2021) | |
If You Like Misa Sugiura Books, You'll Love…
Sugiura's debut was It's Not Like It's A Secret which is a coming-of-age story about two young girls of color falling in love. The book introduces us to Sana, a 16-year old who is charged with keeping way too many secrets for someone her age. She keeps small ones and big ones, like the fact that her father is having an affair, and then there is the one that she can't even really admit to herself – that she's in love with her best friend. When her family moves, she decides it's time to start being honest and Jamie Ramirez is the girl she chooses to be interested in. While the two come from different worlds, and their friends don't approve, the two will enter into a complicated relationship that will change them both.
Sugiura's next book was This Time Will Be Different. The book introduces us to CJ Katsuyama who has never fit into her mom's ambitions for her, but is perfectly happy creating bouquets for the family business alongside her aunt Hannah. Things get complicated when her mother decides to sell the family business and worst of all, she's selling it to the family who swindled CJ's grandparents when thousands of Japanese Americans were sent to internment camps during WWII. This causes a rift in the family and creates something that CJ finds worth fighting for.
Order of Books » Authors » Order of Misa Sugiura Books