Order of Paulette Kennedy Books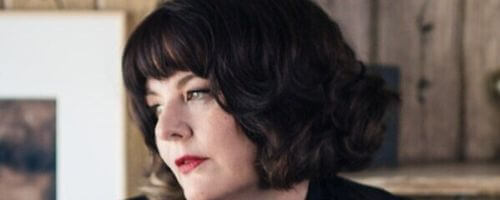 Paulette Kennedy is an American author of gothic historical fiction novels. Paulette is from the Ozarks of Missouri. She is a lover of history who can get quite involved in her research. The result is a detailed, more immersive reading experience. When she isn't writing or homeschooling her daughter, Paulette enjoys gardening, knitting, and scouring thrift stores and flea markets for good finds. She lives with her family near Los Angeles, California.
Paulette Kennedy made her debut as a novelist in 2021 with Parting the Veil. Below is a list of Paulette Kennedy's books in order of when they were originally published:
Publication Order of Standalone Novels
If You Like Paulette Kennedy Books, You'll Love…
Paulette Kennedy Synopsis: Parting the Veil is a standalone novel by Paulette Kennedy. When Eliza Sullivan inherits an estate from her late aunt, she leaves behind a guilt-ridden past in New Orleans for rural England and a new beginning. Eliza arrives at her new home and finds herself falling for the mysterious lord of Havenwood, Malcolm Winfield. Despite the sinister rumors that surround him, Eliza is drawn to his melancholy charm and his once-beautiful mansion that is now falling apart. With enough love and care, she thinks, both man and manor could be repaired.
Not long after they are wed, Eliza fears that she should have listened to the locals. There's something terribly wrong at Havenwood Manor: Forbidden rooms. Ghostly whispers in the shadows. Strangely guarded servants. And Malcolm's awful moods are as changeable as night and day.
As Eliza delves deeper into Malcolm's troubling history, the dark secrets she unearths gain a frightening power. Has she married a man or a monster? For Eliza, uncovering the truth will either save her or destroy her.
Order of Books » Authors »