Order of Quinn Loftis Books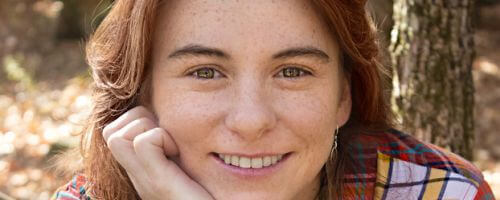 Quinn Loftis is an American author of YA contemporary and paranormal romance. She is the author of the Grey Wolves series. Besides being an author, Quinn is a wife, mother, and nurse. Her hobbies include writing, reading, and crocheting. Her favourite book series are the Alpha and Omega series by Patricia Briggs and J.K. Rowling's Harry Potter series. Quinn lives in Arkansas with her husband, son and dog.
Quinn Loftis made her debut as a novelist in 2011 with the novel Prince of Wolves. Below is a list of Quinn Loftis' books in order of when they were first released:
Publication Order of Grey Wolves Books
Publication Order of Clan Hakon Books
Publication Order of Dream Maker Books
Publication Order of Elfin Books
Publication Order of Flux Powered Books
(with Bo Loftis)
Publication Order of Gypsy Healers Books
Publication Order of The Nature Hunters Academy Books
Publication Order of Second Chance Books
(with Bo Loftis)
Publication Order of Standalone Novels
Note: The Second Chance series and the Flux Powered series are co-authored by Bo Loftis.
If You Like Quinn Loftis Books, You'll Love…
Quinn Loftis Synopsis: The Open Road by Bo and Quinn Loftis is the first book in the Second Chance series. Like all young couples, Jason O'Neal and his wife, Bethany, imagined a long and happy life with their children. But when Jason loses his family to a tragic accident, his storybook life comes to a screeching halt with them on a two-lane highway. Not coping well with the loss, Jason makes a last-ditch effort to find peace with their deaths. He plans to fulfill Bethany's dream of seeing all fifty states, leaving mementos of his family along the way. Samantha Showalter knows heartache after being left crying in an empty parking lot at the end of a three-year, abusive relationship. Seven months later, she's rebuilding her life through sheer force of will, until her ex-fiancé shows up at her doorstep unannounced. But Samantha's best friend has a plan to help Sam let go of her past once and for all… and finally find herself again. Fate, with a little help from a meddling best friend, will bring two broken souls together. Both have their own valleys to cross before either can hope for a future of happiness. Will Jason and Samantha find peace in each other, or will their past pain be too much to overcome? The answer will be found on the open road.
Order of Books » Authors »