Order of Richard T. Chizmar Books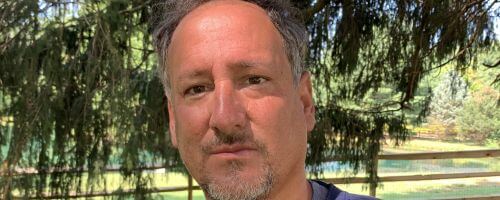 Richard Chizmar is an American author of horror and speculative fiction novels. He is a New York Times and USA Today bestselling author. Richard is also the publisher of Cemetery Dance magazine, an editor of anthologies, film producer, screenwriter and writing teacher. His work has appeared in many different publications, including Ellery Queen's Mystery Magazine and editions of The Year's 25 Finest Crime and Mystery Stories. He is also the winner of two World Fantasy awards, four International Horror Guild awards, and the HWA's Board of Trustee's award.
Richard Chizmar made his debut as a writer in 1987 with the short story The Sniper, published in Scifant magazine in 1987. Since then, much of his work has been writing short stories, chapbooks, novellas, and screenplays as well as editing anthologies. Below is a list of Richard Chizmar's books in order of when they were originally released:
Publication Order of The Button Box Books
Publication Order of Shivers Books
Publication Order of Standalone Novels
Publication Order of Short Stories/Novellas
Publication Order of Collections
Publication Order of Dark Screams Anthology Books
(with Brian James Freeman)
Publication Order of Night Visions Books
Publication Order of The Best of Cemetery Dance Books
Publication Order of 100 Word Horror Collection Books
Publication Order of 100 Stories Books
Publication Order of Anthologies
If You Like Richard T. Chizmar Books, You'll Love…
Richard T. Chizmar Synopses: Gwendy's Button Box is a novella by Richard Chizmar and Stephen King, and the first in the Gwendy's Button Box Trilogy.
There are three ways up to Castle View from the town of Castle Rock: Route 117, Pleasant Road, and the Suicide Stairs. Every day in the summer of 1974, twelve-year-old Gwendy Peterson has taken the stairs, which are held by strong – if time-rusted—iron bolts and zig-zag up the precarious cliffside.
Then one day when Gwendy gets to the top of Castle View, after catching her breath and hearing the shouts of kids on the playground below, a stranger calls to her. There on a bench in the shade sits a man in black jeans, a black coat, and a white shirt unbuttoned at the top. On his head is a small, neat black hat. The time will come when Gwendy has nightmares about that hat…
The little town of Castle Rock, Maine has witnessed some strange events and unusual visitors over the years, but there is one story that has never been told – until now.
Darkness Whispers is a standalone title by Richard Chizmar and Brian James Freeman. The story is set in the town of Windbrook, a sleepy little community nestled deep in the secluded Skullkin Valley of western Pennsylvania. All is well in Windbrook, just like usual, just like always. Nothing ever changes. Except… except today something is different. An old man with piercing gray eyes will arrive in town this morning. He is not human. Not even close. And he is not alone. Death travels with him.
The Girl on the Porch is a standalone novel by Richard Chizmar. When the Tuckers' next-door neighbour mentions someone rang their doorbell late the previous night, Sarah and Kenny Tucker check their home's security camera and discover something shocking: the doorbell ringer also visited their house and it wasn't just a teenager playing a prank, but instead a terrified young woman with a shackle hanging from her right wrist. She anxiously pressed the doorbell again and again, glancing over her shoulder as if someone was coming for her, before giving up and taking off into the dark.
Almost overnight, she gets the name "The Girl on the Porch" – and she's everywhere. There are updates on all the local networks, national coverage on all of the cable news networks, and the video goes viral on social media. Before long, the harrowing security camera footage is seen everywhere. Kenny and Sarah figure it's only a matter of time before someone recognizes the woman, but as the days pass and no one comes forward, odd things begin to transpire around the Tucker family: a man intensely watches them at a restaurant and then vanishes, fresh footprints appear in the garden next to their house where no one should have been, a neighbour's pet is viciously killed and mutilated, and a mysterious man has started following their daughter Natalie…
Order of Books » Authors » Order of Richard T. Chizmar Books