Order of Robert Knott Books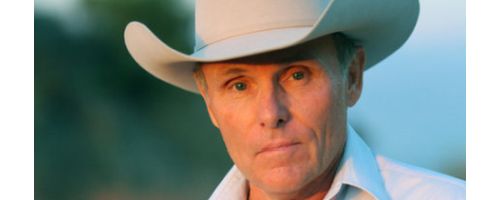 In addition to writing books, Robert Knott is an actor, producer, and writer. He is the author of New York Times bestsellers Robert B. Parker's The Bridge, Robert B. Parker's Bull River, and Robert B. Parker's Ironhorse. He adapted Appaloosa, a Robert B. Parker novel, into a film that he produced alongside actor Ed Harris.
Robert Knott was specifically chosen by the Parker estate to continue on the Virgil Cole and Everett Hitch series of books. He also starred in the television mini-series The Stand that was based on the Stephen King novel of the same name.
Publication Order of Virgil Cole & Everett Hitch Books
(with Robert B. Parker)
| | | |
| --- | --- | --- |
| Appaloosa | (2005) | |
| Resolution | (2008) | |
| Brimstone | (2009) | |
| Blue-Eyed Devil | (2010) | |
| Ironhorse | (2013) | |
| Bull River | (2014) | |
| The Bridge | (2014) | |
| Blackjack | (2016) | |
| Revelation | (2017) | |
| Buckskin | (2019) | |
| Opium Rose | (2022) | |
If You Like Robert Knott Books, You'll Love…
The first book in Robert Knott's continuation of the Cole and Hitch series is Robert B. Parker's Ironhorse. This one sees Everett Hitch and Virgil Cole appointed as Territorial Marshals. They are given a job to transport some Mexican prisoners on a train back to the border. When the governor boards the train with his family and $500,000 in cash, things get a lot more interesting. One of Virgil's old enemies has also hitched a ride on this train with a posse in tow and he's got vengeance on his mind. The two men definitely have their work cut out for them in this novel.
Knott returned in 2014 with Robert B. Parker's Bull River. Cole and Hitch have just captured the dangerous Alejandro Vasquez, who was accused of two murders, but just as they do that, the bank is robbed. Making away with the money is the bank president who did it because his wife is being held hostage by the robbers. The journey will take them to Mexico where they'll need the help of Alejandro Vasquez to catch the men responsible for this crime. Lots of mystery and shooting will go down as Cole and Hitch solve the crime.
Order of Books » Authors » Order of Robert Knott Books