Order of Robert Olen Butler Books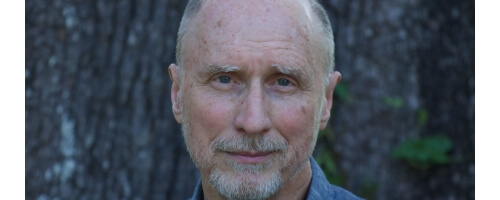 Robert Olen Butler is an American author who is one of the most decorated living authors today. He was recognized in 1993 for his book A Good Scent from a Strange Mountain and that book won the 1993 Pulitzer Prize for fiction. He was also a recipient of the F. Scott Fitzgerald Award for Outstanding Achievement in American Literature as well as the Richard and Hinda Rosenthal Foundation Award from the American Academy of Arts and Letters.
Butler is a Vietnam war veteran and was given the Tu Do Chinh Kien Award given by the Vietnam Veterans of America for "outstanding contributions to American culture by a Vietnam veteran." Butler currently lives with his wife, the poet Kelly Lee Butler, in Florida.
Publication Order of Christopher Marlowe Cobb Books
Publication Order of Standalone Novels
Publication Order of Short Stories/Novellas
Publication Order of Short Story Collections
Publication Order of Non-Fiction Books
Publication Order of Best Small Fictions Books
Publication Order of Anthologies
If You Like Robert Olen Butler Books, You'll Love…
A Good Scent from a Strange Mountain is arguably Butler's most popular and best work. The book focuses on the stories of the aftermath of the Vietnam War and the impact that it had on the Vietnamese. This book focuses on the viewpoint of a group of Vietnamese who have been transplanted to Louisiana. The book blends the powerful stories of the Vietnamese with contemporary American realities. It's easy to see why this book was such a phenomenon and was highly decorated.
Butler is also the author of the Christopher Marlowe Cobb series and the first book in that series is called The Hot Country. The book introduces us to the title character in 1914 as the American newspaper journalist is headed to Mexico to cover the Civil War ongoing there. Cobb is working on a story about a priest whose attempted assassination was thwarted by a bullet bouncing off his cross, but his investigation leads him to a far bigger story: Germans coming into the city at the dawn of World War I.
Order of Books » Authors » Order of Robert Olen Butler Books