Order of Ryan Cahill Books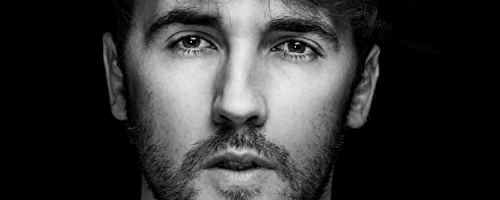 Ryan Cahill is an Irish author of epic fantasy novels. He writes The Bound and The Broken series. Ryan has always been fascinated by storytelling – a characteristic that his parents helped nurture. He grew up reading Terry Pratchett and J.R.R. Tolkien, before later moving onto such authors as George R.R. Martin and Robert Jordan. Ryan resides in Dublin, Ireland.
Ryan Cahill made his debut as a novelist in 2020 with The Fall, which is a prequel novella to his Bound and the Broken series. He followed it up with the full-length novel Of Blood and Fire in 2021. Below is a list of Ryan Cahill's books in order of when they were originally published:
Publication Order of The Bound and the Broken Books
| | | |
| --- | --- | --- |
| The Fall | (2020) | |
| Of Blood and Fire | (2021) | |
| Of Darkness and Light | (2021) | |
| The Exile | (2022) | |
| Of War and Ruin | (2023) | |
If You Like Ryan Cahill Books, You'll Love…
Ryan Cahill Synopses: Of Blood and Fire is the first book in the Bound and the Broken series by Ryan Cahill. Conflict and distrust divide Epheria. The Dragonguard, traitors from a bygone era who serve the North's empire, is the only force keeping the South's High Lords in check.
Calen Bryer is still reeling from his brother's tragic death as he prepares for The Proving in the remote villages of southern Epheria. This is a test of courage and skill that not all survive.
Calen's world is ripped from under him, and he is thrown headfirst into a war that has been raging for centuries when three strangers arrive in the village of Milltown with a secret they are willing to die for.
Prophecy is not fulfilled. His arrival was not predicted.
He bleeds as any man would, and he will.
Of Darkness and Light by Ryan Cahill is book 2 in the Bound and the Broken series. Calen Bryer and his companions defend the city and its new king behind Belduar's towering walls. Belduar has remained untouched for more than a millennium. It has served as a beacon of optimism. However, the Dragonguard are coming and the Lorian empire is once again within its walls.
Ella, Calen's sister, travels to the port of Antiquar in the North with Faenir by her side. She has no anxiety about the unknown. She will complete this task regardless of what or who stands in her way.
Rist Havel, on the other hand, works on developing his newly acquired abilities in preparation for the trials at the Circle of Magii embassy in Al'Nasla. He is being observed, measured, and evaluated without Rist's knowledge. He was not accidentally included in the Circle. He is capable of greatness. However, great men can commit terrible acts.
Only the Knights of Achyron comprehend the real threat as Lorian forces arrive on the southern shores and Aeson Virandr's letters of rebellion reach the right people. the threat that emerges from the shadows. The approaching shadow won't stop. It will devour everything in its path. Fire and blood are all it desires.
Of War and Ruin is the third book in Ryan Cahill's The Bound and the Broken series. Calen Bryer's world has been fundamentally altered by the blaze of Kingspass. Calen has Valerys to help him fight his demons and move forward. He will not let them stand on their own because there are people who require him and what he must become.
Ella has difficulty comprehending the ancient power that runs through her veins in Loria. She is also changing in tandem with the world around her. Her journey is only beginning.
As the kingdoms of the Dwarven Freehold get ready for war, assassins move in the dark beneath the mountains of Lodhar, thousands of miles away. Everything is not as it appears. Dahlen Virandr and Belina Louna must solve the mountain's mysteries before everything collapses around them.
Rist Havel, on the other hand, discovers the true price of becoming an Imperial Battlemage in Al'Nasla. He will question everything that has been said to him. He has never been a fighter and has never been someone people looked up to, but he will fight for those he loves regardless of the cost.
Alina and Dayne Ateres prepare their people for war as the Uraks devastate the North's towns and villages. They have been under a Lorian boot for an excessive amount of time. Valtara won't be charged. The House Ateres wyvern will fly once more, this time with a sword and blood.
Kallinvar has a difficult time coming to terms with a significant loss as the Epherian continent spirals into conflict and chaos. He is forced to stand and fight, despite the hole in his heart. The Knights of Achyron are the only force capable of stemming the tide as the Shadow approaches.
Everyone is unaware that a new force, one that has been tamed for a long time, is rising.
Order of Books » Authors » Order of Ryan Cahill Books