Order of Terri Osburn Books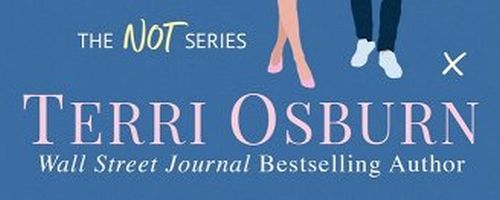 Terri Osburn is an American author known for writing the Anchor Island series and The NOT series.
Osburn found her love of reading at a young age. She eventually found her way to romance novels around junior high school and she fell in love with them. Terri eventually decided that she wanted to be like her favorites of her youth and begin writing romance novels of her own. She makes her home in Pittsburgh, Pennsylvania where she lives with her pets. She has sold over 1.5 million books worldwide thus far in her career.
Publication Order of Anchor Island Books
Publication Order of Ardent Springs Books
Publication Order of Not Books
Publication Order of Shooting Stars Books
Publication Order of Standalone Novels
Publication Order of Short Stories/Novellas
Publication Order of Holly Hills Short Stories/Novellas
Publication Order of Anthologies
If You Like Terri Osburn Books, You'll Love…
The NOT series begins with Not You Again. The story sees a woman named Becca agree to four blind dates in five days. She is the kind of person who agrees to things in order to make other people happy and her four best friends have all asked to set her up in order to help her move on from her last relationship. She soon starts to question if her friends know her at all as all of the dates end in disaster. However, they aren't all bad as she manages to meet Jacob Kim who serves as witness to all of the disaster dates. He's only a stranger and as she can't stop thinking about him, she hopes that fate will put them together again.
Meant to Be is the first book in the Anchor Island series. Beth has spent her whole life pleasing others and has had trouble saying no. She agreed to marry her boyfriend because it would make him happy and even agreed to go on a ferry ride with his parents to make them happy despite the fact that she has a fear of boats. She ends up having a panic attack on the boat and is calmed by a sexy stranger who talks her down from her fear. She has feelings for the stranger, but is shocked to find that he is actually her fiancé's brother.
Order of Books » Authors »