Order of Alien Abduction Books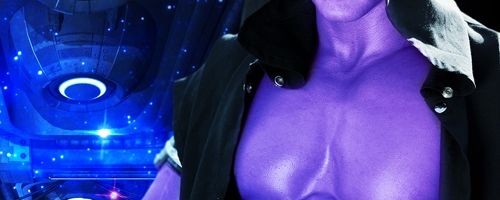 Alien Abduction is a series of science fiction/paranormal romance novels by Canadian novelist Eve Langlais. The series involves aliens who abduct women and drive them crazy… with pleasure.
Eve Langlais began her Alien Abduction series in 2011 with the novel Accidental Abduction. Below is a list of Eve Langlais' Alien Abduction books in order of when they were first released (which is also their chronological order):
Publication Order of Alien Abduction Books
| | | |
| --- | --- | --- |
| Accidental Abduction | (2011) | |
| Intentional Abduction | (2011) | |
| Dual Abduction | (2012) | |
| Mercenary Abduction | (2013) | |
| Heroic Abduction | (2014) | |
| Holiday Abduction | (2014) | |
| Reader Abduction | (2016) | |
| Reverse Abduction | (2018) | |
| Mate Abduction | (2020) | |
If You Like Alien Abduction Books, You'll Love…
Cyborgs: More Than Machines
Kodiak Point
Lion's Pride
Alien Abduction Synopsis: Accidental Abduction by Eve Langlais is the first book in the Alien Abduction series. A boyfriend's attempted murder leaves Megan floundering in the ocean. Sinking without hope, the bright light she sees in the night sky isn't her doorway to heaven, but rather the beginning of her accidental abduction by a space pirate. While thankful for the save, Megan stays true to character and just can't stop talking, even when he keeps threatening to kill her – or sell her to the highest bidder. Tren retired from his job as a mercenary so he could enjoy life, but he never counted on the boredom of normalcy. The acquisition of rare items has somewhat filled the void, but his accidental abduction of an outspoken earthling, turns his life upside down. Her fiery spirit draws him while at the same time drives him insane. Struggling with his urges, he must decide – throttle her barbarian neck or ravish her? Despite what his heart tries to tell him, he's determined to auction her off even as he seduces her body. However, despite his best intentions, he discovers he can't give her up. And when a foe from his past thinks to steal her, he'll do anything to get her back.
Order of Books » Characters » Order of Alien Abduction Books