Order of Andy Hayes Books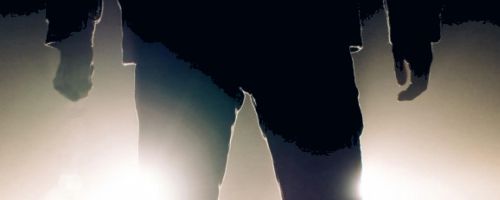 Andy Hayes is the protagonist in a series of crime fiction novels by American novelist Andrew Welsh-Huggins. Andy Hayes is a former football player, who played quarterback for Ohio State and the Cleveland Browns. Now he works as a private investigator based out of Columbus, Ohio.
Andrew Welsh-Huggins debuted his Andy Hayes character in 2014 with the novel Fourth Down and Out. The series is currently ongoing. Below is a list of Andrew Welsh-Huggins' Andy Hayes books in order of when they were first published (which is the same as their chronological order):
Publication Order of Andy Hayes Books
| | | |
| --- | --- | --- |
| Fourth Down and Out | (2014) | |
| Slow Burn | (2015) | |
| Capitol Punishment | (2016) | |
| The Hunt | (2017) | |
| The Third Brother | (2018) | |
| Fatal Judgment | (2019) | |
| An Empty Grave | (2021) | |
If You Like Andy Hayes Books, You'll Love…
Andy Hayes Synopsis: Slow Burn is the second Andy Hayes mystery by Andrew Welsh-Huggins. Almost two years have passed since Aaron Custer supposedly set a fire at a house in Columbus that killed three college students, including the young woman with whom he had argued just hours before. Prosecutors had an ironclad case against Custer, a convicted firebug whose fingerprints were found on the lighter that started the blaze and who quickly pleaded guilty to avoid the death penalty. Private investigator and fallen Ohio State football star Andy Hayes is skeptical when Custer's grandmother asks him to reopen the investigation by finding a mysterious witness who may have seen the real culprit that night. Andy's doubts fade as he uncovers a tangle of motives for the victims' deaths, implicating the state's natural gas fracking boom, drug dealers, and more. But to delve deeper, Andy must once again make amends with his past. TV reporter Suzanne Gregory, a former fiancée, has more information on the Orton Avenue fire than any journalist in town, but asking for her help means reopening old wounds – just as Andy has embarked on a new relationship he's determined not to screw up. As Andy follows Custer's trail down ever-darker paths, he must revisit his past and decide whether he can afford to forfeit his future.
Order of Books » Characters » Order of Andy Hayes Books