Order of Assassin's Creed Books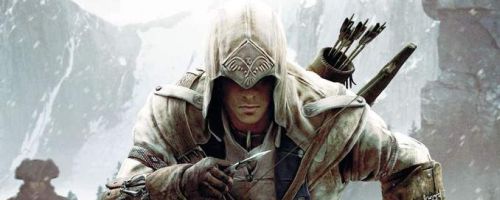 The Assassin's Creed series is a series of historical fantasy novels by British author Oliver Bowden. The series is based on the popular video game series. The novels are set during the 15th century, following an Assassin named Ezio Auditore as well as other Assassins.
Oliver Bowden began the Assassin's Creed series with the novel Renaissance, which was published in November 2009. The series is currently ongoing, being published at a rate of one novel per year. Below is a list of Oliver Bowden's Assassin's Creed books in order of when they were first published (which is also their chronological order):
Publication Order of Assassin's Creed Books
| | | |
| --- | --- | --- |
| Renaissance | (2009) | |
| Brotherhood | (2010) | |
| The Secret Crusade | (2011) | |
| Revelations | (2011) | |
| Forsaken | (2012) | |
| Black Flag | (2013) | |
| Unity | (2014) | |
| Underworld | (2015) | |
| Desert Oath | (2017) | |
If You Like Assassin's Creed Books, You'll Love…
Assassin's Creed Synopses: Renaissance is the first Assassin's Creed novel by Oliver Bowden, based on the popular video game. After being betrayed by the most powerful families of Italy, Ezio Auditore seeks vengeance. In order to rid Italy of corruption and restore honour to his family name, he must learn how to be an Assassin.
In Brotherhood, Rome is in ruins in the shadow of the Borgia family. There is only one man who can save the Romans from the tyranny of the Borgias – Ezio Auditore. Cesare Borgia will not rest until Italy has been conquered. For an Assassin, no one can be trusted.
Book 3 of Oliver Bowden's Asssassin's Creed series is entitled The Secret Crusade. Altair goes on a mission throughout the Holy Land in order to learn the true meaning of the Assassin's Creed. He must defeat nine enemies, including Robert de Sable, in order to prove himself.
Shop Worldwide: Amazon.com | Amazon.co.uk | Amazon.ca
Order of Books » Characters »