Order of Bay Tanner Books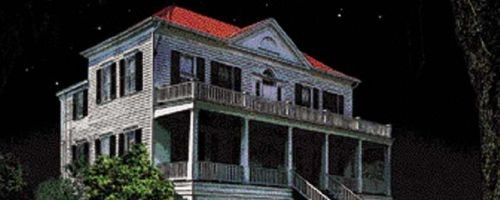 Bay Tanner is the protagonist in a series of mystery novels by American author Kathryn R. Wall. Bay Tanner is a young widow who resides in Hilton Head, South Carolina. She works as a financial consultant, but soon she will be forced to become an amateur sleuth as well.
Kathryn R. Wall began her Bay Tanner series in 2000 with the novel In For a Penny. The series is currently ongoing. Below is a list of Kathryn R. Wall's books in order of when they were originally released (which is the same as their chronological order):
Publication Order of Bay Tanner Books
| | | |
| --- | --- | --- |
| In for a Penny | (2000) | |
| And Not a Penny More | (2002) | |
| Perdition House | (2003) | |
| Judas Island | (2004) | |
| Resurrection Road | (2005) | |
| Bishop's Reach | (2006) | |
| Sanctuary Hill | (2007) | |
| The Mercy Oak | (2008) | |
| Covenant Hall | (2009) | |
| Canaan's Gate | (2010) | |
| Jericho Cay | (2011) | |
| St. John's Folly | (2013) | |
| Like a Bad Penny | (2014) | |
| Jordan Point | (2015) | |
If You Like Bay Tanner Books, You'll Love…
Bay Tanner Synopsis: And Not a Penny More is the second installment of the Bay Tanner mysteries by Kathryn R. Wall. Bay Tanner is plunged into the world of international intrigue when old school friend Jordan von Brandt returns to South Carolina to bury her mother. Widowed socialite Leslie Herrington is found dead in her South American hotel room. Natural causes, the local authorities say. Murder insists her estranged daughter, who sets out on a campaign to enlist Bay's help in proving it. Lined up in opposition are Jordan's brothers, especially Trey—the perpetually broke but charming Hollywood hanger-on—who desperately needs the estate settled quickly. Bay resists becoming involved until she accidentally stumbles across a bizarre Web site that seems to support Jordan's suspicions. Could her old school friend be right? Was Leslie Herrington only the latest victim of a cunning and vicious killer? Suddenly Bay finds herself sucked into a vortex of undercover Interpol agents, the glittering highlife of the moneyed elite, and the twisted mind of a monster. And over this backdrop of extortion, theft, and betrayal hang the frightening shadows of Bay's own past and the looming threat of a killer hurricane. All around her, from the beaches of Hilton Head to the fabled islands of the Caribbean, the storm is rising.
Order of Books » Characters » Order of Bay Tanner Books