Order of Bell Elkins Books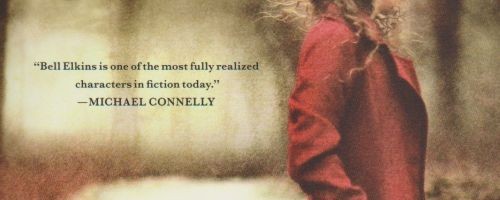 Bell Elkins is the protagonist in a series of mystery novels by American novelist Julia Keller. Bell Elkins is a prosecuting attorney in Raythune County, West Virginia.
Julia Keller began her Bell Elkins' series in 2012 with the novel A Killing in the Hills. The series is currently ongoing. Below is a list of Julia Keller's Bell Elkins books in order of when they were originally published (which is the same as their chronological order):
Publication Order of Bell Elkins Books
| | | |
| --- | --- | --- |
| A Killing in the Hills | (2012) | |
| Bitter River | (2013) | |
| Summer of the Dead | (2014) | |
| The Devil's Stepdaughter | (2014) | |
| A Haunting of the Bones | (2014) | |
| Ghost Roll | (2015) | |
| Last Ragged Breath | (2015) | |
| Evening Street | (2015) | |
| Sorrow Road | (2016) | |
| Fast Falls the Night | (2017) | |
| Bone on Bone | (2018) | |
| The Cold Way Home | (2019) | |
If You Like Bell Elkins Books, You'll Love…
Bell Elkins Synopsis: A Killing in the Hills is the first Bell Elkins novel by Julia Keller. What's happening in Acker's Gap, West Virginia? Three elderly men are gunned down over their coffee at a local diner, and seemingly half the town is there to witness the act. Still, it happened so fast, and no one seems to have gotten a good look at the shooter. Was it random? Was it connected to the spate of drug violence plaguing poor areas of the country just like Acker's Gap? Or were Dean Streeter, Shorty McClurg, and Lee Rader targeted somehow? One of the witnesses to the brutal incident was Carla Elkins, teenaged daughter of Bell Elkins, the prosecuting attorney for Raythune County, WV. Carla was shocked and horrified by what she saw, but after a few days, she begins to recover enough to believe that she might be uniquely placed to help her mother do her job. After all, what better way to repair their fragile, damaged relationship? But could Carla also end up doing more harm than good – in fact, putting her own life at risk?
Order of Books » Characters » Order of Bell Elkins Books