Order of Black Flagged Books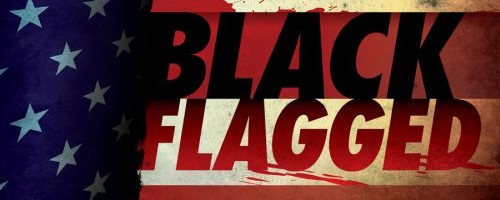 The Black Flagged series is a series of techno-thriller novels by American novelist Steven Konkoly. The series follows Daniel Petrovich, who is a graduate of the Department of Defense's Black Flag program, which has been abandoned. Petrovich has moved on from that life and has no intention of going back to it… unless he is pulled back in.
Steven Konkoly began his Black Flagged series with the title novel (aka Black Flagged Alpha), published in November 2011. The series is currently ongoing. Below is a list of Steven Konkoly's Black Flagged books in order of when they were first released (which is the same as their chronological order):
Publication Order of Black Flagged Books
Black Flagged Alpha
(2011)
Black Flagged Redux
(2012)
Black Flagged Apex
(2012)
Black Flagged Vektor
(2013)
Black Flagged Omega
(2017)
Covenant
(2018)
Inception
(2018)
Vindicta
(2022)
Chronologically, Inception is a prequel short story to the series and Covenant is a short story to be read prior to Omega.
Note: Black Flagged Alpha was originally titled Black Flagged.
If You Like Black Flagged Books, You'll Love…
Black Flagged Synopsis: Black Flagged is the first novel in the series of the same name by Steven Konkoly. Daniel Petrovich is the most well-known member of the Black Flag program, now disbanded. Now he is determined to keep his life and secrets just that (secret). But someone wants to dig the program back up and bring Daniel back into it, and they know Daniel's deepest, darkest secrets. So, in exchange for a wiped clean slate, Daniel must execute one more mission – he must assassinate a terrorist financial backer.
Shop Worldwide: Amazon.com | Amazon.co.uk | Amazon.ca
Order of Books » Characters » Order of Black Flagged Books
2 Responses to "Order of Black Flagged Books"