Order of David Mapstone Books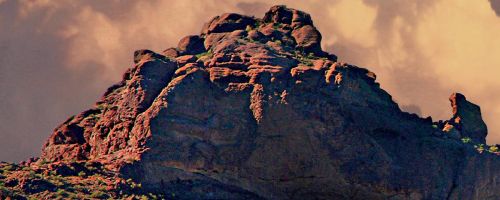 David Mapstone is the protagonist in a series of mystery novels by American author Jon Talton. David Mapstone is a history professor in need of work, who finds his next profession in the form of a detective.
Jon Talton began his David Mapstone series in 2001 with the novel Concrete Desert. The series is currently ongoing. Below is a list of Jon Talton's David Mapstone books in order of when they were first published (which is the same as their chronological order):
Publication Order of David Mapstone Mystery Books
| | | |
| --- | --- | --- |
| Concrete Desert | (2001) | |
| Camelback Falls | (2003) | |
| Dry Heat | (2004) | |
| Arizona Dreams | (2006) | |
| Cactus Heart | (2007) | |
| South Phoenix Rules | (2010) | |
| The Night Detectives | (2013) | |
| High Country Nocturne | (2015) | |
| The Bomb Shelter | (2018) | |
If You Like David Mapstone Books, You'll Love…
David Mapstone Synopsis: Concrete Desert is the first David Mapstone mystery by Jon Talton. Having recently lost his job as a history professor, David Mapstone returns to his boyhood home of Phoenix, Arizona, to find the city dramatically changed. It's now a haven for wealthy retirees and a seasonal retreat for West Coast "sophisticates," but pockets of his earlier life – some welcome, some not – remain. Mapstone eagerly accepts a temporary job from his old friend, Maricopa County Chief Deputy Mike Peralta: look into still-open cases and see if he can close any. He is settling into his new job when his college sweetheart appears at his door one evening. True to his memory of her, she is there because she wants something. Her sister is missing, and she wants Mapstone to look for her. Mapstone's search for the missing woman is quickly resolved when her body is discovered in the desert, but he is stunned to find the dead sister in circumstances identical to a sensational 40-year-old unsolved murder. Mapstone's dogged investigation of both murders bridges the chasm of clashing cultures, meshing his own long-ago memories with the tangled doings of newcomers and their acolytes, young women eager to share the lifestyle of tainted wealth, drugs, and careless violence.
Order of Books » Characters »