Order of Jon Talton Books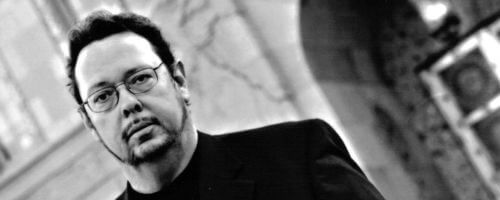 Jon Talton is an American author of mystery novels. He writes the David Mapstone series. Jon has been called one of the most "extremely talented but under-recognized" authors of the country by Don Winslow. Aside from being a novelist, he is also a long-time journalist, covering business and finance, urban economies, energy, real estate and economics, and public policy. His columns have appeared in newspapers across the continent. Jon has also made regular appearances on CNBC.
Jon Talton made his debut as a published novelist in 2001 with the novel Concrete Desert. Below is a list of Jon Talton's books in order of when they were first released:
Publication Order of David Mapstone Mystery Books
Publication Order of Cincinnati Casebook Books
Publication Order of Standalone Novels
Publication Order of Non-Fiction Books
Publication Order of Anthologies
If You Like Jon Talton Books, You'll Love…
Jon Talton Synopsis: Deadline Man is a standalone title by Jon Talton. He's a man whose life is so intertwined with his job that we know him only as "the columnist." He writes for a newspaper in Seattle, isn't afraid to stir up trouble, and keeps his life – including his multiple lovers and his past—in safe compartments. But it's all about to be violently upended when he goes out on what seems like the most mundane of assignments, looking into a staid company that "never makes news." The moment one of his sources takes a dive off a downtown skyscraper, the columnist is plunged into a harrowing maze of murder, intrigue, and secrets that powerful forces intend to keep hidden at all costs. All he has to go on is a corporate world where nothing is as it seems, increasingly menacing encounters with mysterious federal agents, and the unsettling meme "eleven/eleven." Meanwhile, the paper itself is dying. So the columnist joins with an aggressive young reporter to see if one explosive story can save a newspaper. Soon they're running to make the deadline of their lives….
Order of Books » Authors »