Order of Dr. Samantha Owens Books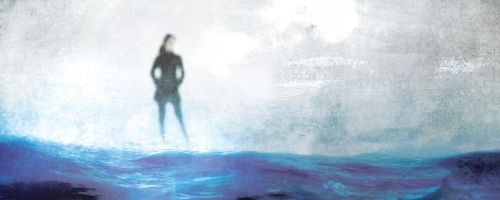 Dr. Samantha Owens is the protagonist in a series of romantic suspense/thriller novels by American author J.T. Ellison. Sam Owens works as a medical examiner in Tennessee. The character had first appeared as a secondary character in Ellison's Taylor Jackson series.
J.T. Ellison began her Dr. Samantha Owens series in 2012 with the novel A Deeper Darkness. The novel was quickly followed up with Edge of Black that same year. The series is currently ongoing. Below is a list of J.T. Ellison's Dr. Samantha Owens books in order of when they were first released (which is also their chronological order):
Publication Order of Dr. Samantha Owens Books
If You Like Dr. Samantha Owens Books, You'll Love…
Dr. Samantha Owens Synopsis: A Deeper Darkness by J.T. Ellison is the first book in the Dr. Samantha Owens series. Samantha Owens' job as a medical examiner to make a sense out of death using crisp methodology and precision instruments. But when floods took her husband and children, the light vanished from Sam's life. She's pulled into a suffocating grief that burying herself in her work cannot help – until she receives a peculiar call from Washington, D.C. On the other end of line is an old boyfriend's mother, asking Sam to do a second autopsy on her son. Eddie Donovan is officially the victim of a vicious carjacking, but under Sam's sharp eye the forensics tell a darker story. The ex-Ranger was murdered, though not for his car. Forced to confront the burning memories and feelings about yet another loved one killed brutally, Sam loses herself in the mystery contained within Donovan's old notes. Leading her to the untouchable Xander Whitfield, a soldier who has been off the grid ever since his return home from Afghanistan, and then to a series of brutal crimes stretching from that harsh mountainous war zone to this nation's capital, the tale told between the lines makes it clear that nobody's hands are clean, and that making sense of murder sometimes means putting yourself in the crosshairs of death.
Order of Books » Characters » Order of Dr. Samantha Owens Books