Order of Dragoneers Saga Books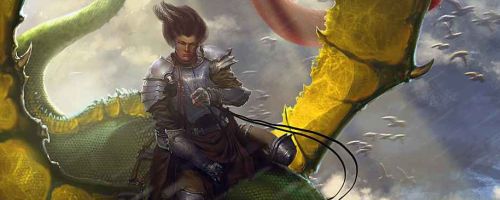 The Dragoneers Saga is a series of YA epic fantasy novels and stories by American novelist M.R. Mathias. After fighting to tame the dragons of the Islands, the descendants of survivors of a lost passenger ship are now trying to tame the newly-found Mainland.
M.R. Mathias began his Dragoneers Saga in 2010 with the novel The Royal Dragoneers. He followed it up quickly by publishing a prequel novella entitled The First Dragoneer. The series is currently ongoing. Below is a list of M.R. Mathias' Dragoneers Saga books in order of when they were originally released (as well as in chronological order):
Publication Order of Dragoneers Saga Books
The First Dragoneer
(2010)
The Royal Dragoneers
(2010)
Cold Hearted Son of a Witch
(2011)
The Confliction
(2011)
The Emerald Rider
(2013)
Rise of the Dragon King
(2014)
Blood and Royalty
(2014)

Chronological Order of Dragoneers Saga Books

The First Dragoneer is an introductory novella to the Dragoneers Saga and comes first chronologically. The author recommends reading the Crimzon and Clover short stories before The Dragoneer Saga because the Crimzon and Clover characters are a big part of the latter Dragoneer books. The stories can be purchased a la carte or in collection form (available in Kindle or paperback).
Publication Order of Dragoneers Saga Collections
If You Like Dragoneers Saga Books, You'll Love…
Dragoneers Saga Synopses: In Crimzon & Clover I: Orphaned Dragon, Lucky Girl by M.R. Mathias, a dragon youth named Crimzariathon's mother is killed. He is found by a girl named Clover who immediately bonds with him. When the men who killed the mother dragon come back to raid Crimzariathon's lair, Crimzariathon and Clover must defend themselves. 51 pages.
In Crimzon & Clover II: The Tricky Wizard by M.R. Mathias, Crimzon and Clover may have been tricked by an old wizard. Is this wizard what he appears to be or is he the treacherous type? 58 pages.
Shop Worldwide: Amazon.com | Amazon.co.uk | Amazon.ca
Order of Books » Characters »