Order of Forensic Instincts Books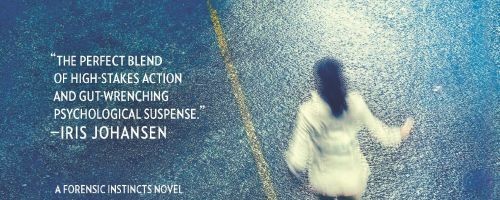 Forensic Instincts is a series of psychological thriller novels by American novelist Andrea Kane. Forensic Instincts is a team of maverick investigators. The team is made up of all sorts of different talents and personalities, but they all have one thing in common – a distaste for authority. They will take their skills from experience with the FBI, Special Forces and psychology training and use it to solve difficult cases and angering law enforcement at the same time.
Andrea Kane began her Forensic Instincts series in 2011 with the novel The Girl Who Disappeared Twice. The series is currently ongoing. Below is a list of Andrea Kane's Forensic Instincts books in order of when they were first released (which is the same as their chronological order):
Publication Order of Forensic Instincts Books
| | | |
| --- | --- | --- |
| The Girl Who Disappeared Twice | (2004) | |
| The Line Between Here and Gone | (2012) | |
| The Stranger You Know | (2013) | |
| The Silence That Speaks | (2015) | |
| The Murder That Never Was | (2016) | |
| A Face to Die for | (2017) | |
| Dead in a Week | (2020) | |
| No Stone Unturned | (2020) | |
| At Any Cost | (2022) | |
Publication Order of Forensic Instincts / Zermatt Group Thriller Books
If You Like Forensic Instincts Books, You'll Love…
Forensic Instincts Synopsis: The Girl Who Disappeared Twice by Andrea Kane is the first book in the Forensic Instincts series. Judge Hope Willis has spent years deciding fates, but she could do nothing to protect her own daughter Krissy's fate. Her daughter has been kidnapped and Hope is praying for her safe return. Though her husband is against it, Hope calls a team outside of the legal system – Forensic Instincts. The team is made up of a behaviourist, a techno-wizard, an intuitive, an ex-Navy SEAL. Each possesses unique talents and has personal reasons for joining Casey Woods's group and will do whatever it takes. Able to accurately read people after the briefest of encounters, Casey picks up in the Willis household signs of a nervous spouse, a guilty conscience, a nanny that hides on her phone. Secrets beg to creep into the open. Forensic Instincts will dig through each tiny clue and eliminate the clutter, working around the clock. But time is running out, and Casey's team knows that the difference between getting Krissy back and her disappearing forever could be as small as a suspect's rapid breathing, or as deep as Hope's dark family history.
Order of Books » Characters » Order of Forensic Instincts Books