Order of Guild Hunter Books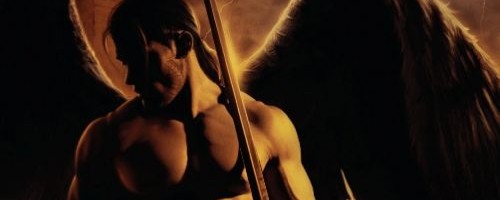 The Guild Hunter series is a series of paranormal romance novels and stories by New Zealand author Nalini Singh. In this world, angels rule over both humans and vampires, but the most powerful beings are the archangels – who are both beautiful and deadly.
Nalini Singh began her Guild Hunter series in 2009 with the novel Angels' Blood and its companion novella Angels' Pawn. The series is currently ongoing. The novellas are considered standalones and can be read in or out of chronology. Below is a list of Nalini Singh's Guild Hunter books in order of when they were originally published (as well as in chronological order):
Publication Order of Guild Hunter Books
Angels' Pawn
(2009)
Angels' Blood
(2009)
Archangel's Kiss
(2010)
Archangel's Consort
(2011)
Archangel's Blade
(2011)
Archangel's Storm
(2012)
Angels' Dance
(2012)
Archangel's Legion
(2013)
Archangel's Shadows
(2014)
Archangel's Enigma
(2015)
Archangel's Heart
(2016)
Archangel's Viper
(2017)
Archangel's Prophecy
(2018)
Archangel's War
(2019)
Archangel's Sun
(2020)
Archangel's Light
(2021)
Archangel's Resurrection
(2022)

Chronological Order of Guild Hunter Books

The novella Angels' Dance is a prequel novella to the Guild Hunter series. The second in the series is Angels' Judgement, which is found in both Must Love Hellhounds and Angels' Flight. Third is Angel's Pawn, also found in Angels' Flight. Angels' Wolf is set between Archangel's Consort and Archangel's Blade.
Publication Order of Guild Hunter Collections
If You Like Guild Hunter Books, You'll Love…
Guild Hunter Synopses: In Angels' Blood by Nalini Singh (the first novel of the Guild Hunter series), Elena Deveraux is a vampire hunter hired by an archangel by the name of Raphael. But Raphael has hired her not to hunt a vampire, but to track one of his own – an archangel gone bad. If this dangerous hunt doesn't make her crumble, Raphael's touch may.
Angels' Flight is a short story collection consisting of Angels' Wolf, Angels' Judgement, Angels' Pawn and Angels' Dance.
Shop Worldwide: Amazon.com | Amazon.co.uk | Amazon.ca
Order of Books » Characters » Order of Guild Hunter Books