Order of Hamish Macbeth Books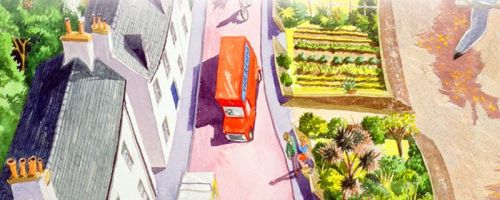 Hamish Macbeth is a character and mystery series by Scottish author Marion Chesney (as M.C. Beaton). The series is set in the Scottish Highlands and follows the Hamish Macbeth character in his adventures as a cop. He is lazy and an underachiever who purposely sabotages any chance of a promotion.
M.C. Beaton's Hamish Macbeth series began in 1985 with Death of a Gossip. Virtually every novel in the Hamish Macbeth series begins with "Death of a." The series consists of nearly 30 novels at this time. Below is the order of the Hamish Macbeth series in order of when the books were originally released:
Publication Order of Hamish Macbeth Books
Note: Death of a Glutton is also titled Death of a Greedy Woman.
If You Like Hamish Macbeth Books, You'll Love…
Order of Books » Characters » Order of Hamish Macbeth Books
18 Responses to "Order of Hamish Macbeth Books"