Order of Haven Books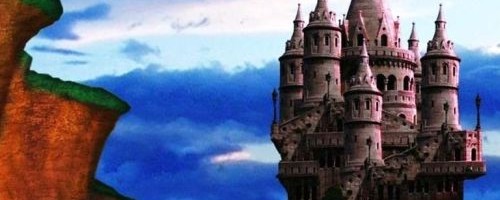 The Haven series is a series of epic fantasy novels by American novelist B.V. Larson. The series is the story of nine jewels made from the eyes of dragons that each possess different powers. For example, the Red Jewel has power to control Blood Magic, while the Blue Jewel can call on the rainbow and rules the sky.
B.V. Larson began the series in 2010, when he published the first five novels of the series, beginning with Amber Magic. The series lasted seven novels, concluding in 2013 with Dream Magic. The first three novels in the series were collected into the omnibus Haven Magic, while books 4-6 were collected into the omnibus entitled Dark Magic. Below is a list of B.V. Larson's Haven books in order of when they were originally released (which is the same as their chronological order):
Publication Order of Haven Books
| | | |
| --- | --- | --- |
| Amber Magic | (2010) | |
| Sky Magic | (2010) | |
| Shadow Magic | (2010) | |
| Dragon Magic | (2010) | |
| Blood Magic | (2010) | |
| Death Magic | (2011) | |
| Dream Magic | (2013) | |
If You Like Haven Books, You'll Love…
Haven Synopsis: In Amber Magic by B.V. Larson, humans are powerless and are hunted for sport, but things are about to change… The Sun Dragon gave birth to nine lesser dragons who then devoured their elder to possess its power. The dragons all ate the Sun Dragon together, and thus only ate portions. Therefore, each dragon only possessed certain powers. As time went on, the dragons were hunted by various heroes. While their bodies rotted, the nine Jewels that were their left eye lens remained. The nine eyes are jewels that are where all of the magic in the world eminates from. Each jewel possesses a different form of magic.
Shop Worldwide: Amazon.com | Amazon.co.uk | Amazon.ca
Order of Books » Characters »