Order of Hawk and Fisher Books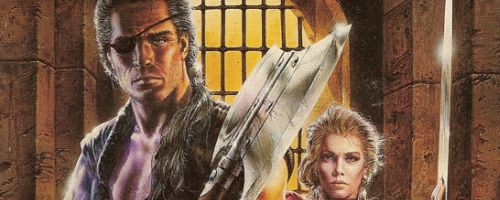 Hawk and Fisher is a series of fantasy novels by British novelist Simon R. Green. They follow the husband and wife team of Hawk and Fisher, who are part of the City Guard. The City Guard is much like a modern-day police force in a world that mixes Medieval, Renaissance and Industrial Revolution elements. The series takes place in the corrupt city-state of Haven, where they are the only City Guards who have not fallen into corruption.
The Hawk and Fisher series started in 1990 with Hawk and Fisher. In total, there are eight books in the series, most of which were published in 1991. The series is currently ongoing. Below is a list of Simon Green's Hawk and Fisher books in order of when they were originally published:
Publication Order of Hawk & Fisher Books
| | | |
| --- | --- | --- |
| Hawk and Fisher | (1990) | |
| Winner Takes All | (1991) | |
| The God Killer | (1991) | |
| Wolf in the Fold | (1991) | |
| Guard Against Dishonor | (1991) | |
| The Bones of Haven | (1992) | |
| Beyond the Blue Moon | (2000) | |
| Once in a Blue Moon | (2014) | |
Notes: Hawk & Fisher was published as No Haven for the Guilty in the United Kingdom. Winner Takes All was published as Devil Take the Hindmost in the UK. Wolf in the Fold was published as Vengeance for a Lonely Man in the UK. The Bones of Haven was published as Two Kings in Haven in the UK.
If You Like Hawk & Fisher Books, You'll Love…
Order of Books » Characters » Order of Hawk and Fisher Books