Order of I Survived Books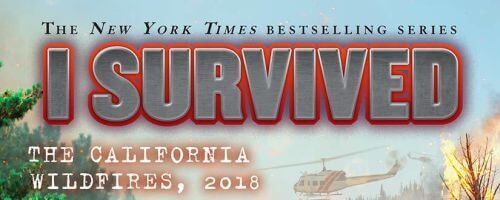 I Survived is a series of children's historical fiction by author Lauren Tarshis. The series is published by Scholastic Publishing and each book follows a child character who finds themselves in the middle of historical disasters.
The first book in the series was I Survived the Sinking of the Titanic, 1912 in 2010 and since that release the series has sold over 20 million books worldwide. It is one of the best selling book series in history. The author, Lauren Tarshis, also works on Storyworks, a magazine for kids. She is married and lives in Connecticut with her husband and their children.
Publication Order of I Survived Books
Chronological Order of I Survived Books
Publication Order of I Survived True Stories Books
Publication Order of I Survived Graphic Novels
If You Like I Survived Books, You'll Love…
I Survived The Attack Of The Grizzlies, 1967 is the 17th book in the series. The book follows an eleven-year-old girl named Melody Vega who goes with her family to Glacier National Park. They go each year and she loves going because it is a place where she can forget her troubles. However, it's not working that way this year since she lost her Mom and everything is just reminding her of her. Mel is sprung into action when she comes to face-to-face with a grizzly and she forgets about her troubles, and only thinks about survival. This is going to be one of the most tragic seasons in National Park history.
I Survived The Japanese Tsunami, 2011 is the eight book in the series. This book sees a boy named Ben who is dealing with the death of his father, an F-16 fighter pilot. His mom takes him on a trip to Shogahama, Japan where his dad lived as a child. Ben always heard about the village and how beautiful it was, but nothing can prepare him for what's about to happen. A massive earthquake and tsunami hit the island and will test Ben more than anything ever has.
Order of Books » Characters » Order of I Survived Books