Order of Immortal Brothers Books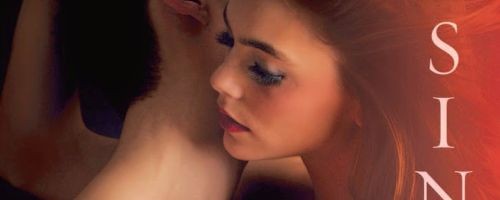 Immortal Brothers is a series of paranormal romance novels by American author Jacquelyn Frank. The series features four warrior brothers who possess (the curse of) immortality. Each book in the series focuses on one of the brothers and their romance.
Jacquelyn Frank began her Immortal Brothers series in 2015 with the novel Cursed by Fire. It ran for 4 novels, concluding the same year with Bound in Darkness. Below is a list of Jacquelyn Frank's Immortal Brothers books in order of when they were originally released (which is the same as their chronological order):
Publication Order of Immortal Brothers Books
If You Like Immortal Brothers Books, You'll Love…
Immortal Brothers Synopsis: Cursed by Fire by Jacquelyn Frank is the first book in the Immortal Brothers series. For centuries, Dethan has been trapped in a fiery inferno for defying the gods and snatching the power of immortality. Condemned to have his battle-hardened body charred by flames only to regenerate and be consumed all over again, Dethan has lost all hope – until the Goddess of Conflict appears. She will release him from torment – if he'll use the power and strength he possesses as a warrior to raise an army and defeat a fierce enemy faction of gods. Free to live as a man once again, Dethan meets Selinda – heir to the throne of Hexis – and his thoughts quickly turn from the conquest of cities to the conquest of this headstrong beauty. Betrothed to a cruel, calculating powermonger, Selinda needs a champion, and so Dethan enters into another bargain: If she will share her bed – and her body – with him, Dethan will save her city from destructive forces within and without. As the lovers ignite a searing passion, Dethan will risk all – even the wrath of the Goddess of Conflict – for a chance to make Selinda his forever.
Order of Books » Characters » Order of Immortal Brothers Books