Order of Inspector Celcius Daly Books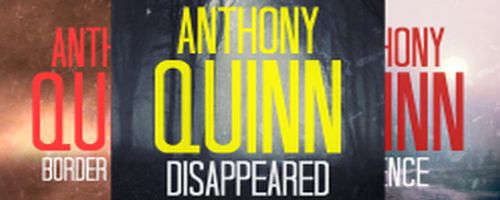 The Inspector Celcius Daly series of books is written by Anthony Quinn. The book follows an Inspector in Northern Ireland, an area that has always been a hotbed of violence, and a center for a lot of terror and religious divisions. Things have gotten better in a lot of ways, but the crime still lurks and Daly is there to solve it.
Anthony Quinn is an Irish author and journalist. The journalism career was a surprise to him as he was quite shy and actually needed to go to a communications therapist to overcome those fears. He published the first book in this series, Disappeared, and it became an instant success.
Publication Order of Inspector Celcius Daly Books
If You Like Inspector Celcius Daly Books, You'll Love
Disappeared is the first book in the series. Belfast's awful past is brought into the present in this series. A Special Branch agent named David Hughes has disappeared after looking into the previously closed case of Oliver Jordan, a man who went missing at the hands of the IRA decades ago. A former spy is found bludgeoned death soon after and the weird thing is that he knew it was coming as he put his own obituary in the papers a day before. Inspector Celcius Daly is on the case, as a Catholic detective in a Protestant nation, is exactly the right man for the job.
The next book in the series is Border Angels. A group of girls is brought here from Eastern Europe and forced into a living hell. When one of them takes a ride with a pimp one night, the car explodes. All that remains is his charred body and a set of footprints in the snow. While the other investigators focus on the body, Daly is firmly concentrating on the footprints and all of the things that come with them.
Order of Books » Characters » Order of Inspector Celcius Daly Books