Order of Inspector Erlendur Books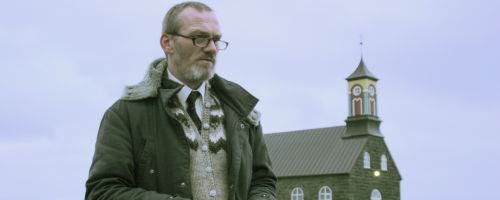 Inspector Erlunder is the protagonist in a series of crime fiction novels by Icelandic novelist Arnaldur Indridason. Erlendur Sveinsson is a detective in Reykjavik, Iceland and works alongside Elinborg and Sigurdur Oli. The novels do not always feature Erlendur, and a couple of them are centered around one of the other two characters. The series is also known as the Reykjavik Murder Mysteries.
Arnaldur Indridason began his Inspector Erlunder series in 1997 with the novel Synir duftsins (Sons of Dust), which has yet to be published in English. The first novel to be published in English was Jar City, which was published in Icelandic in 2000 and English in 2004. That novel would be adapted to film by Baltasar Kormakur in 2006. The series is currently ongoing, with a new novel being published annually. Below is a list of Arnaldur Indridason's Inspector Erlunder books in order of when they were first published (in their English language editions):
Publication Order of Inspector Erlendur Books
| | | |
| --- | --- | --- |
| Jar City / Tainted Blood | (2000) | |
| Silence of the Grave | (2001) | |
| Voices | (2002) | |
| The Draining Lake | (2004) | |
| Arctic Chill | (2005) | |
| Hypothermia | (2007) | |
| Outrage | (2008) | |
| Black Skies | (2009) | |
| Strange Shores | (2010) | |
| Reykjavík Nights | (2012) | |
| Into Oblivion | (2014) | |
Note: Jar City is also known as Tainted Blood.
If You Like Inspector Erlendur Books, You'll Love…
Inspector Erlunder Synopses: Jar City is the first novel in Arnaldur Indridason's Inspector Erlunder series. An old man is dead, alone in his apartment in Reykjavik. The only clue that the killer has left behind is a photograph of a young girl's grave. Erlunder digs into the victim's history and finds out that he was accused of rape, although the case was never solved. As Erlunder does some more digging, he finds something much bigger than an old man's murder. The novel was translated into English by Bernard Scudder.
Second in the Detective Erlunder series is Silence of the Grave by Arnaldur Indridason. A skeleton is found, half-buried on a construction site, somewhere outside of Reykjavik. The body is slowly dug up, and so is the history of the family who lived at the construction site. Who was the skeleton buried at this site? But not only must Erlunder solve this mystery, he must also save his daughter from her drug addiction and put his family life back together.
Shop Worldwide: Amazon.com | Amazon.co.uk | Amazon.ca
Order of Books » Characters »
One Response to "Order of Inspector Erlendur Books"