Order of Lion's Pride Books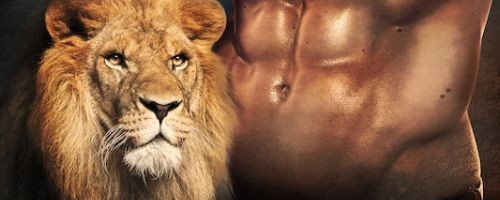 A Lion's Pride is a series of paranormal romance novels by Canadian author Eve Langlais. Felines are curious, some even cuddly, but these lions all have a load roar. When these big cats each meet their ladies that make them want to purr, they'll do anything to keep them safe.
Eve Langlais began her Lion's Pride series in 2015 with the novel When An Alpha Purrs. The series is currently ongoing. Below is a list of Eve Langlais' Lion's Pride books in order of when they were originally published (which is the same as their chronological order):
Publication Order of A Lion's Pride Books
| | | |
| --- | --- | --- |
| When an Alpha Purrs | (2015) | |
| When a Beta Roars | (2015) | |
| When an Omega Snaps | (2015) | |
| A Tiger's Bride | (2015) | |
| When a Lioness Snarls | (2016) | |
| When a Lioness Pounces | (2017) | |
| When A Lioness Growls | (2017) | |
| When a Lioness Hunts | (2019) | |
| When a Tigon Weds | (2020) | |
| When a Liger Mates | (2020) | |
| Taming a Bear | (2021) | |
| Lion's Quest | (2021) | |
| A Lion's Mate | (2021) | |
If You Like Lion's Pride Books, You'll Love…
A Lion's Pride Synopsis: When An Alpha Purrs by Eve Langlais is the first book in the Lion's Pride series. A lion's pride isn't defined only by those he commands but also resides with his hair, so when a human dares to butcher Arik's mane, he gets his revenge – and claims her as his mate. A billionaire CEO and leader of the largest East Coast pride, Arik is both a ladies man and a lion. Used to commanding others, and obedience, he can't believe it when a hairdresser with tempting curves chops off a hunk of his precious mane. But her biggest mistake is in running from him. Run as fast as you can, little mouse, because this cat loves to chase, and pounce too. What he doesn't expect is to fall for a human woman, a woman who can make the impossible happen because everyone knows lions can't purr… until now.
Order of Books » Characters » Order of Lion's Pride Books