Order of Liz Talbot Books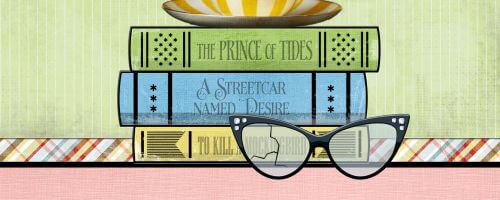 Liz Talbot is the protagonist in a series of cozy mystery novels by American novelist Susan M. Boyer. Liz works as a private investigator in South Carolina.
Susan M. Boyer began her Liz Talbot series in 2012 with the novel Lowcountry Boil, which was also her debut novel. The series is currently ongoing. Below is a list of Susan M. Boyer's Liz Talbot books in order of when they were first released (which is the same as their chronological order):
Publication Order of Liz Talbot Mystery Books
| | | |
| --- | --- | --- |
| Lowcountry Boil | (2012) | |
| Lowcountry Bombshell | (2013) | |
| Lowcountry Boneyard | (2015) | |
| Lowcountry Bordello | (2015) | |
| Lowcountry Book Club | (2016) | |
| Lowcountry Bonfire | (2017) | |
| Lowcountry Bookshop | (2018) | |
| Lowcountry Boomerang | (2019) | |
| Lowcountry Boondoggle | (2020) | |
| Lowcountry Boughs of Holly | (2020) | |
| Postcards From Stella Maris | (2022) | |
| Lowcountry Getaway | (2022) | |
If You Like Liz Talbot Books, You'll Love…
Liz Talbot Synopsis: Lowcountry Bombshell is the second book in the Liz Talbot series by Susan M. Boyer. Liz Talbot thinks she's seen another ghost when she meets Calista McQueen. She's the spitting image of Marilyn Monroe. Born exactly fifty years after the long-since-fallen star, Calista's life has strangely mirrored the late starlet's – and she fears the looming anniversary of Monroe's death will also be hers. Before Liz can open a case file, Calista's life coach is executed. Suspicious characters swarm around Calista like mosquitoes on a sultry lowcountry evening: her certifiable mother, a fake aunt, her control-freak psychoanalyst, a private yoga instructor, her peculiar housekeeper, and an obsessed ex-husband. Liz digs in to find a motive for murder, but she's besieged with distractions. Her ex has marriage and babies on his mind. Her too-sexy partner engages in a campaign of repeat seduction. Mamma needs help with Daddy's devotion to bad habits. And a gang of wild hogs is running loose on Stella Maris. With the heat index approaching triple digits, Liz races to uncover a diabolical murder plot in time to save not only Calista's life, but also her own.
Order of Books » Characters »