Order of Lorimer & Brightman Books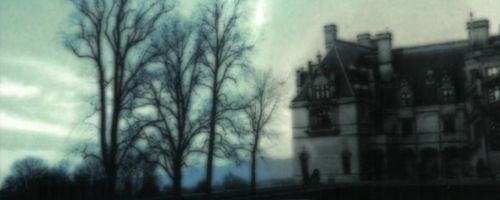 Lorimer and Brightman is a series of Tartan Noir crime fiction novels by Scottish novelist Alex Gray. The title characters are DCI Lorimer and psychological profiler Solomon Brightman. The series is set in Glasgow, Scotland.
Alex Gray began her Lorimer and Brightman series in 2002 with the novel Never Somewhere Else. The series is currently ongoing. Below is a list of Alex Gray's Lorimer and Brightman books in order of when they were first published (which is the same as their chronological order):
Publication Order of Lorimer & Brightman Books
| | | |
| --- | --- | --- |
| Never Somewhere Else | (2002) | |
| A Small Weeping | (2004) | |
| Shadows of Sounds | (2005) | |
| The Riverman | (2007) | |
| Pitch Black | (2008) | |
| Glasgow Kiss | (2009) | |
| Five Ways to Kill a Man | (2010) | |
| Sleep Like the Dead | (2011) | |
| A Pound Of Flesh | (2012) | |
| The Swedish Girl | (2013) | |
| The Bird That Did Not Sing / The Silent Games | (2014) | |
| Keep the Midnight Out | (2015) | |
| The Darkest Goodbye | (2016) | |
| Still Dark | (2017) | |
| Only the Dead Can Tell | (2018) | |
| The Stalker | (2019) | |
| When Shadows Fall | (2020) | |
If You Like Lorimer & Brightman Books, You'll Love…
Lorimer & Brightman Synopses: A Small Weeping by Alex Gray is the second Lorimer and Brightman novel. The body of a prostitute is found at Queen Street Station in Glasgow, her hands, pointing towards her feet, placed as if in prayer, a small flower placed between the palms. Psychologist Solomon Brightman is called to assist DCI Lorimer in the murder hunt, with the hope that his lateral thinking will shine a light on the case from a different angle. But before any conclusions can be drawn, the body of a nurse is discovered at The Grange, a private clinic. Aside from the careful arrangement of the corpses, there is no obvious connection between the victims; Lorimer and Solomon are still very much in the dark. Then when yet another body turns up, it seems increasingly clear that they have a serial killer in their midst.
Shadow of Sounds is book 3 in the Lorimer & Brightman series by Alex Gray. The Glasgow Orchestra is rehearsing to perform, but little do they know of the sequence of events happening backstage. When George Millar, the orchestra's leader, is brutally murdered in his dressing room, his colleagues are shocked. But the show must go on. DCI Lorimer and psychologist Solomon Brightman are dispatched to investigate. What they uncover is a series of irrevocably tangled relationships between the orchestra members. Up until his death Millar had been involved in homosexual relationships with several other orchestra members and was well known for playing his lovers off against one another – but were his controversial dalliances really enough to incite cold-blooded murder?
Order of Books » Characters » Order of Lorimer & Brightman Books