Order of Matt Kile Books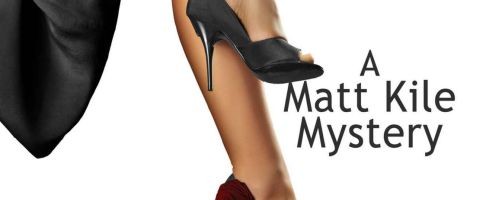 Matt Kile is the protagonist in a series of mystery novels by American novelist David Bishop. Matt Kile is an ex-cop, an ex-con and a "current smart-aleck," who currently makes his living writing mystery novels.
David Bishop began his Matt Kile series in 2011 with the novel Who Murdered Garson Talmadge. The series is currently ongoing. Below is a list of David Bishop's Matt Kile books in order of when they were originally released (which is the same as their chronological order):
Publication Order of Matt Kile Mystery Books
| | | |
| --- | --- | --- |
| Who Murdered Garson Talmadge | (2011) | |
| The Original Alibi | (2012) | |
| Money & Murder | (2012) | |
| Find My Little Sister | (2014) | |
| The Maltese Pigeon | (2015) | |
| Judge Snider's Folly | (2016) | |
| The Year We Had Murder | (2017) | |
| Scandalous Behavior | (2017) | |
If You Like Matt Kile Books, You'll Love…
Matt Kile Synopsis: The Original Alibi is the second Matt Kile Mystery novel by David Bishop. 11 years ago, General Whittaker (ret.) bought an alibi for his grandson, who had been arrested for the murder of his fiancee and their unborn child. Charges were dropped and his grandson was released. General Whittaker is now facing the end of his life and needs to know the truth. Did his money save his innocent grandson or cheat justice?
Find My Little Sister by David Bishop is book 4 in the Matt Kile series. In 1938, Frances Hopkins ran away from home to chase the glitz of movie stars and the titillation of rubbing shoulders with gangsters. Her older sister, Calandra, hires Matt Kile to help locate Frances and bring her home safely. Matt and Callie soon find themselves embroiled in a torrid romance wrapped in the magic of the Golden Age of Hollywood.
Order of Books » Characters »