Order of Matt Royal Books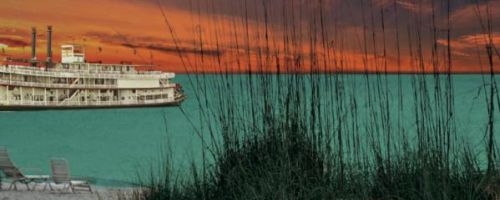 The Matt Royal Mystery series is a mystery/thriller series by American novelist H. Terrell Griffin. The titular character is a trial lawyer who went into early retirement to spend his days on the beautiful beaches of Florida, in his hometown of Longboat Key. This doesn't mean that Matt is done with trouble though, as trouble still seems to find Matt Royal. John D. MacDonald is an obvious inspiration of Griffin's, as one reviewer described Royal as "Travis McGee with a law degree."
H. Terrell Griffin debuted his Matthew Royal character with his own debut, in the novel Longboat Blues. The novel was published in November of 2005. The series is currently ongoing, at a pace of approximately one book per year. Below is a list of H. Terrell Griffin's Matt Royal books in order of when they were first released (which is the same as their chronological order):
Publication Order of Matt Royal Mystery Books
| | | |
| --- | --- | --- |
| Longboat Blues | (2005) | |
| Murder Key | (2005) | |
| Blood Island | (2008) | |
| Wyatt's Revenge | (2009) | |
| Bitter Legacy | (2010) | |
| Collateral Damage | (2011) | |
| Fatal Decree | (2013) | |
| Found | (2013) | |
| Chasing Justice | (2015) | |
| Mortal Dilemma | (2016) | |
| Vindication | (2018) | |
If You Like Matt Royal Books, You'll Love…
Matt Royal Mysteries Synopses: In the third installment of Griffin's mystery series, entitled Blood Island, Matthew Royal may be a former lawyer and a current fun-loving beach bum, but that doesn't mean things can't get serious for him. His ex-wife wants help in finding her stepdaughter, and since she was last seen in Matt's hometown (Longboat Key), Matt agrees to help out. However, this case turns into something much bigger than your average runaway girl. The search leads Matt and buddies Jock Algren and Logan Hamilton to Blood Island – an island that is home to a religious cult.
The fourth book in Terry Griffin's Matt Royal series is Wyatt's Revenge. One of Matt's best friends, Laurence Wyatt, is murdered and Royal is now determined to get his revenge. However, the tables are turned when what Matt finds at the end of the rope is a group of remorseless, trained killers. Matt once again enlists the help of Jock Algren and Logan Hamilton on a wild ride that goes all the way from Longboat Key, Florida to Frankfury, Germany.
Shop Worldwide: Amazon.com | Amazon.co.uk | Amazon.ca
Order of Books » Characters » Order of Matt Royal Books