Order of Matthew Bartholomew Books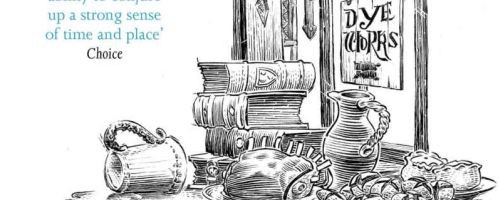 Matthew Bartholomew is the protagonist in a series of historical mystery novels by English novelist Susanna Gregory. Matthew Bartholomew teaches medicine and also investigates murders in Cambridge, England during the 14th century. Due to his abilities as a healer, he ends up in the middle of various mysteries and reluctantly becomes an amateur sleuth.
Susanna Gregory began her Matthew Bartholomew series in 1996 with the novel A Plague on Both Your Houses. The series is currently ongoing. Below is a list of Susanna Gregory's Matthew Bartholomew books in order of when they were first released (which is the same as their chronological order):
Publication Order of Matthew Bartholomew Books
Note: Murder in the Minster was re-published as Mystery in the Minster.
If You Like Matthew Bartholomew Books, You'll Love…
Matthew Bartholomew Synopsis: An Unholy Alliance is the second book in Susanna Gregory's Matthew Bartholomew series. In 1350, the people of Cambridge are trying to overcome the effects of the Black Death. Bands of outlaws roam the land and the high death rate among priests and monks has left the people vulnerable to sinister cults that have grown up in the wake of the plague. At Michaelhouse, Matthew Bartholomew is training new physicians to replace those who died of the pestilence. When the body of a friar is found in the large chest where the University stores its most precious documents, Bartholomew is dragged away from his teaching to investigate. But the friar's is not the only unexplained death in town. Almost by chance Bartholomew stumbles across a derelict church, abandoned since its congregation were decimated by the plague. It is now the meeting place for a mysterious sect which holds its followers in terror, and which Bartholomew believes to be at the very heart of an astonishing web of blackmail and deceit aimed to overthrow the established religion.
Order of Books » Characters » Order of Matthew Bartholomew Books
One Response to "Order of Matthew Bartholomew Books"