Order of Medieval Murderers Books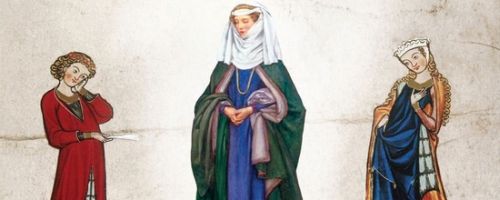 The Medieval Murderers are a group of authors who write a series of historical mystery collections. The authors who encompass the Medieval Murderers are Michael Jecks (founder), C.J. Sansom, Bernard Knight, Susanna Gregory, Philip Gooden, Ian Morson and Karen Maitland. The novels are linked to the various authors' characters, who appear in the stories authored by the respective authors (ie. Crowner John appears in Bernard Knight stories, Sir Baldwin is featured in Michael Jecks stories and William Falconer in stories by Ian Morson). The stories all take place at different points in history.
The Medieval Murderers began in 2005 with the collection The Tainted Relic. The series is currently ongoing. Below is a list of the Medieval Murderers books in order of when they were first released:
Publication Order of Medieval Murderers Books
The Tainted Relic
(2005)
Sword of Shame
(2006)
House of Shadows
(2007)
The Lost Prophecies
(2008)
King Arthur's Bones
(2009)
The Sacred Stone
(2010)
Hill of Bones
(2011)
The First Murder
(2012)
The False Virgin
(2013)
The Deadliest Sin
(2014)
The Medieval Murderers are a group of historical fiction authors that includes Bernard Knight, Ian Morson, Michael Jecks, Karen Maitland, Susanna Gregory, Philip Gooden and CJ Sansom.
If You Like Medieval Murderers Books, You'll Love…
Medieval Murderers Synopsis: In The Tainted Relic by Medieval Murderers, it is July of 1100 and Jerusalem has been ransacked. During the chaos, an English knight is given a relic to safeguard – a fragment of the True Cross, which is believed to have been stained with the blood of Jesus Christ. The True Cross is allegedly cursed and those that touch it will meet a terrible death. Decades later, the True Cross has been found in the hands of a dealer, who has been robbed and murderered on his way to Glastonbury. From then, various characters such as Crowner John, William Falconer, Sir Baldwin and Nick Revill will learn of the relic and must investigate it and the bodies that lie in its wake.
Shop Worldwide: Amazon.com | Amazon.co.uk | Amazon.ca
Order of Books » Characters » Order of Medieval Murderers Books