Order of Susanna Gregory Books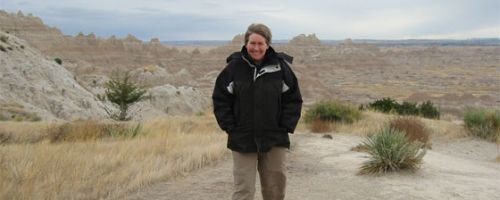 Susanna Gregory is the pen name of English author Elizabeth Cruwys, who writes historical mystery novels. She writes the Matthew Bartholomew and the Thomas Chaloner series. Susanna is a Cambridge academic who previously worked as a coroner's officer. She also writes alongside Beau Riffenburgh as Simon Beaufort and is a member of the Medieval Murderers group.
Susanna Gregory made her debut as a published novelist in 1996 with the novel A Plague On Both Your Houses. Below is a list of Susanna Gregory's books in order of when they were originally released:
Publication Order of Alec Lonsdale Books
(as Simon Beaufort)
Publication Order of Matthew Bartholomew Books
Publication Order of Medieval Murderers Books
Publication Order of Sir Geoffrey Mappestone Books
(as Simon Beaufort)
Publication Order of Thomas Chaloner Books
Publication Order of Standalone Novels
Publication Order of Anthologies
Notes: Murder in the Minster was also titled Mystery in the Minster. The Sir Geoffrey Mappestone and the novels The Murder House and The Killing Ship were written with Beau Riffenburgh as Simon Beaufort.
The Medieval Murders collections are written with Philip Gooden, Michael Jecks, Bernard Knight, Karen Maitland, Ian Morson and C.J. Sansom.
If You Like Susanna Gregory Books, You'll Love…
Susanna Gregory Synopsis: A Plague on Both Your Houses by Susan Gregory introduces the physician Matthew Bartholomew, whose unorthodox but effective treatment of his patients frequently draws accusations of heresy from his more traditional colleagues. Besides his practice, Bartholomew is teacher of Medicine at Michaelhouse, part of the fledgling University of Cambridge. In 1348, the inhabitants of Cambridge live under the shadow of a terrible pestilence that has ravaged Europe and is travelling relentlessly eastward towards England. Bartholomew, however, is distracted by the sudden and inexplicable death of the Master of Michaelhouse – a death the University authorities do not want investigated. When three more scholars die in mysterious circumstances, Bartholomew defies the University and begins his own enquiry. His pursuit for the truth leads him into a complex tangle of lies and intrigue that causes him to question the innocence of his closest friends, and even his family. And then the Black Death finally arrives and Bartholomew is dragged deeper and deeper into a quagmire which threatens not only his life, but the continued existence of the University and the future of the town.
Order of Books » Authors »
One Response to "Order of Susanna Gregory Books"