Order of Mattie Winston Books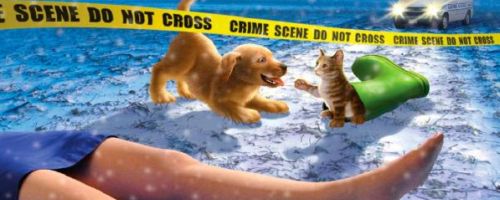 Mattie Winston is the protagonist in a series of cozy mystery novels by Annelise Ryan (Beth Amos). Mattie Winston is an RN from Wisconsin. She is cynical, non-PC and always nosy. These traits work in her favour when she changes careers from being a nurse to deputy coroner. Of course, despite the career change, Mattie still is going to find herself in trouble fairly often.
Annelise Ryan began her Mattie Winston series in 2004 with the novel The Vicarious Liver by Beth Amos. The novel was re-released in 2009 as Working Stiff by Annelise Ryan. The series is currently ongoing. Below is a list of Annelise Ryan's Mattie Winston books in order of when they were first published (which is the same as their chronological order):
Publication Order of Mattie Winston Mysteries Books
| | | |
| --- | --- | --- |
| Working Stiff | (2009) | |
| Scared Stiff | (2010) | |
| Frozen Stiff | (2011) | |
| Lucky Stiff | (2013) | |
| Board Stiff | (2014) | |
| Stiff Penalty | (2015) | |
| Stiff Competition | (2016) | |
| Dead in the Water | (2017) | |
| Dead Calm | (2019) | |
| Dead of Winter | (2020) | |
| Dead Ringer | (2020) | |
| Dead Even | (2021) | |
Note: Working Stiff was originally published as The Vicarious Liver (as by Beth Amos).
If You Like Mattie Winston Books, You'll Love…
Mattie Winston Synopsis: In Working Stiff by Annelise Ryan (book 1 of the Mattie Winston series), when Mattie Winston catches her husband David in an affair with fellow RN Karen Owenby, she decides to quit her job as a nurse and leave. Her best friend Izzy offers her somewhere to stay and suggests she try a career as a deputy coroner. No longer will she be taking pulses, she'll instead be taking hearts and livers for weighing. But her first job as a coroner ends up being her ex's mistress. Despite the fact that she saw Karen and her ex-husband arguing the night before, she doubts that Dr. David Winston is her killer. She also immediately becomes interested in Detective Steve Hurley. While she's learning on the job, trying to manage her own feelings and her growing attraction to Steve Hurley, Mattie might be in over her head… especially because she may have caught the interest of a killer.
Shop Worldwide: Amazon.com | Amazon.co.uk | Amazon.ca
Order of Books » Characters »