Order of Necroscope Books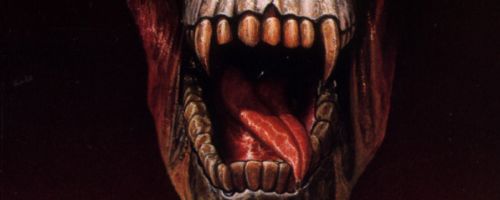 Necroscope is a series of horror/adventure/sci-fi novels by British novelist Brian Lumley. A "necroscope" is someone who can communicate with the dead. The main character is Harry Keogh, who has the ability. As he matures and begins to use this power, he gets to know the dead and learns from them.
Brian Lumley began his Necroscope series in 1986 with the novel Necroscope. The series is made up of several sub-series, including the main series, the Vampire World, Lost Years, E-Branch and the New Adventures of the Necroscope series. Below is a list of Brian Lumley's Necroscope books in order of when they were originally published (which is the same as their chronological order):
Publication Order of Necroscope Books
Publication Order of Necroscope Collections
Publication Order of Necroscope: E-Branch Books
Publication Order of Necroscope: The Lost Years Books
Publication Order of Necroscope: Vampire World Books
Publication Order of New Adventures Of The Necroscope Books
If You Like Necroscope Books, You'll Love…
Necroscope Synopsis: In Necroscope by Brian Lumley, evil is brewing in the Balkan mountains. The master vampire is planning his return underneath earth and silver. Thibor Ferenczy is neither dead nor living and is desperate not only for freedom, but revenge as well. To do his bidding is Boris Dragosani, a Soviet spy. Dragosani is an avid pupil, looking to take in all of the evil the vampire has to offer. Ferenczy teaches Dragosani the awful skills of the necromancer, gives him the ability to rip secrets from the mind and bodies of the dead. Dragosani is not only working for Ferenczy's freedom but world domination. He will rule the world with knowledge raped from the dead. The only one standing in his way is Harry Keogh, champion of the dead and the living. In order to protect him, the dead will do whatever it takes, including rising from their graves.
Shop Worldwide: Amazon.com | Amazon.co.uk | Amazon.ca
Order of Books » Characters » Order of Necroscope Books