Order of Nick McCarty Assassin Books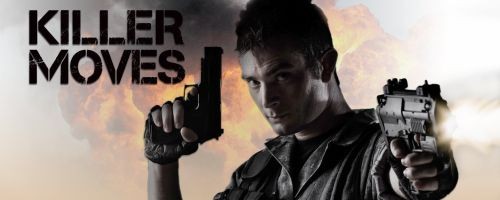 Nick McCarty is the protagonist in a series of action/thriller novels by American novelist Bernard Lee DeLeo. Nick McCarty is a bestselling author of the Assassin book series, but this is actually a cover for his real work as an assassin.
Bernard Lee DeLeo began his Nick McCarty Assassin series in 2013 with the novel Cold Blooded. The series is currently ongoing. Below is a list of Bernard Lee DeLeo's Nick McCarty Assassin books in order of when they were first released (which is the same as their chronological order):
Publication Order of Nick McCarty Books
| | | |
| --- | --- | --- |
| Cold Blooded | (2011) | |
| Killer Moves | (2014) | |
| Sins and Sanctions | (2014) | |
| Bloody Shadows | (2015) | |
| Nightmare in Red | (2015) | |
| Red Horizon | (2016) | |
| Hell on Earth | (2017) | |
| Rule of Nightmare | (2017) | |
| Bloody Justice | (2018) | |
| Hell's Half Acre | (2018) | |
| Blood and Honor | (2019) | |
| Paint It Black | (2019) | |
| Cold As Ice | (2020) | |
| Bloody Hell | (2021) | |
If You Like Nick McCarty Assassin Books, You'll Love…
Nick McCarty Assassin Synopsis: In Cold Blooded by Bernard Lee DeLeo, Nick McCarty decides after ten years of black ops assassinations it's time for a change. Against the wishes of his shadow government bosses he has inexplicably managed to become a bestselling author with a string of novels about an assassin named Diego. The novels have made him world famous and provided a cover for his overseas sanctions. But Nick feels something's missing. A sometime employer Nick takes on sanctions from, when they coincide with the wishes of his government sponsors, orders the death of a woman in the witness protection program. Nick sees something in the woman's picture reminding him of someone he knew long ago. After a brief journey up to the restaurant in Northern California where his potential target, Rachel Hunter, works as a waitress, Nick makes a decision to alter his lifestyle. Hayden Tanus, the CEO of Tanus Import/Export looks out the window of his plush office on the Upper East Side of Manhattan wondering briefly if Rachel Hunter was finally dead. The fifty caliber bullet made a small hole in his window and a large one as it exited his head. In the following days, playing the role of famous author doing research for his new novel, Nick enters Rachel's life. He inadvertently triggers an unforeseen chain of events launching him in a cross country flight with Rachel, her daughter Jean, and Deke the dog. Rachel has secrets. The people still wanting her dead are about to find out a cold blooded killer now stands in their way and body counts mean absolutely nothing to him.
Order of Books » Characters » Order of Nick McCarty Assassin Books