Order of Penny Brannigan Books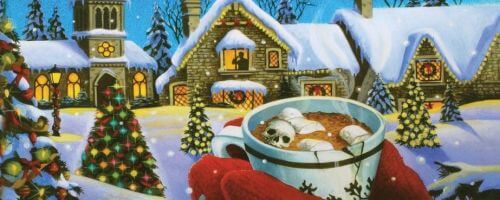 Penny Brannigan is the protagonist in a series of cozy mystery novels by Canadian author Elizabeth J. Duncan. The series follows Penny Brannigan, a Canadian expat woman working as a manicurist in the Welsh valley town of Llanelen. When a murder case piques her interest, she becomes an amateur sleuth, helping to solve murders.
Elizabeth J. Duncan began her Penny Brannigan series in 2009 with the novel The Cold Light of Mourning. The series is currently ongoing. Below is a list of Elizabeth J. Duncan's Penny Brannigan books in order of when they were first released (which is the same as their chronological order):
Publication Order of Penny Brannigan Books
| | | |
| --- | --- | --- |
| The Cold Light of Mourning | (2009) | |
| A Brush with Death | (2010) | |
| A Killer's Christmas in Wales | (2011) | |
| A Small Hill to Die On | (2012) | |
| Never Laugh As a Hearse Goes By | (2013) | |
| Slated for Death | (2015) | |
| Murder on the Hour | (2016) | |
| Murder Is for Keeps | (2017) | |
| The Marmalade Murders | (2018) | |
| Remembering the Dead | (2019) | |
| On Deadly Tides | (2020) | |
If You Like Penny Brannigan Books, You'll Love…
Penny Brannigan Synopsis: A Killer's Christmas in Wales is the third book in the Penny Brannigan series by Elizabeth J. Duncan. As the people of the Welsh valley town of Llanelen settle in for the snowiest winter in 25 years, an American stranger arrives. Harry Saunders charms the ladies, one of them in particular: Evelyn Lloyd, the town's former postmistress, who was left well off following the death of her husband. After Mrs. Lloyd invests a good deal of money with him, Harry goes missing, as does her money. His body is soon discovered outside the walls of Conwy Castle, and Mrs. Lloyd is implicated in the murder. Although Penny Brannigan and her business partner, Victoria Hopkirk, are busy overseeing the grand opening of their new spa, that doesn't stop Mrs. Lloyd from desperately seeking Penny's help to prove her innocence. It's quite possible that Harry made other enemies while in Llanelen and Penny's investigation unfolds while she juggles her work at the spa, her growing relationship with Detective Inspector Davies, and the Christmas window competition that she signed up to judge.
Order of Books » Characters »