Order of Razorland Books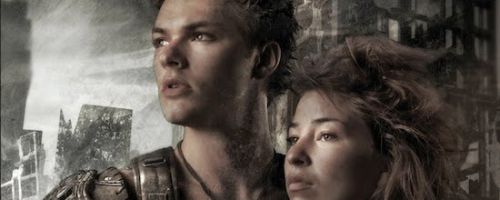 Razorland is a series of YA dystopian fiction novels and novellas by American novelist Ann Aguirre. The Razorland Trilogy is set in a plague-ridden world where New York City is in ruins and civilization has moved underground. Together, Deuce and Fade – a Huntress and a Hunter – must face the dangers of this post-apocalyptic world and along the way, experience feelings they've never known.
Ann Aguirre began her Razorland Trilogy in 2011 with the novel Enclave. The series concluded in 2013 with the novel Horde. In addition to the three novels in the series, the series also includes the novellas Endurance and Foundation. Below is a list of Ann Aguirre's Razorland Trilogy books in order of when they were first published (as well as in chronological order):
Publication Order of Razorland Books
If You Like Razorland Books, You'll Love…
Razorland Trilogy Synopses: Foundation by Ann Aguirre is an 18-page prequel short story to the Razorland Trilogy series. Foundation tells the story of what happened that caused the humans to flee to underground colonies, told through the point of view of a teen who would later influence many.
Endurance by Ann Aguirre is a 76-page novella that takes place after Enclave. Following a rebellion, Thimble and Stone are without a home. They take Stone's son and try to find safe haven and avoid getting their flesh eaten by the Freaks. They must look for safety in the underground tunnels, as they believe going above ground will cause them to burn.
Shop Worldwide: Amazon.com | Amazon.co.uk | Amazon.ca
Order of Books » Characters » Order of Razorland Books