Order of Red Starr Books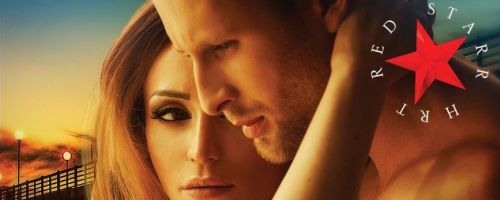 Red Starr is a series of military romantic suspense novels by American novelist Kennedy Layne. The series focuses on romances involving men and women who were once in the military.
Kennedy Layne started her Red Starr series in 2014 with the prequel Starr's Awakening and the novel Hearths of Fire. The series is currently ongoing. Below is a list of Kennedy Layne's Red Starr books in order of when they were originally released (which is the same as their chronological order):
Publication Order of Red Starr Books
| | | |
| --- | --- | --- |
| Starr's Awakening | (2014) | |
| Hearths of Fire | (2014) | |
| Targets Entangled | (2015) | |
| Igniting Passion | (2015) | |
| Untold Devotion | (2016) | |
| Fulfilling Promises | (2016) | |
| Fated Identity | (2016) | |
| Red's Salvation | (2017) | |
If You Like Red Starr Books, You'll Love…
Kennedy Layne Synopses: Starr's Awakening by Kennedy Layne is a prequel to the Red Starr series. Catori Starr has been lost in a crippling grief since losing her husband, Red. Since learning he went MIA on a rescue mission abroad, she has existed more than lived. She's a shell of who she used to be. Restarting Red Starr HRT is a last-ditch opportunity to overcome her pain – and keep her husband's legacy alive. With a team of cherry-picked men, she must now decide if she's willing to set aside a years-old grief to begin a new life filled with the potential of fated dreams… or deadly peril.
Hearths of Fire by Kennedy Layne is book 1 in the Red Starr series. Neal Bauer tried returning home once, but some things aren't meant to be. When Red Starr HRT, a paramilitary hostage rescue team, offered him a position using the skillset that he used in the military – he jumped at the chance. Charlotte Whitefall has made some really bad decisions in her life… leaving Neal Bauer at the alter tops the list. Growing up in a small town taught her that when someone leaves a small town, they don't return. She saved Neal from a painful choice by moving on with her life and raising her sister alone. When a local cult invades their town, the citizens do their best to stay clear of the members. Everything changes when Charlotte's little sister is drawn into their way of life. There is only one man who has the connections to eliminate the dangerous threat. Can Charlotte persuade Neal to come home long enough to rescue her sister? More importantly, can she convince him that she made a terrible mistake all those years ago – and possibly rekindle their smoldering passion?
Order of Books » Characters » Order of Red Starr Books