Order of Splintered Books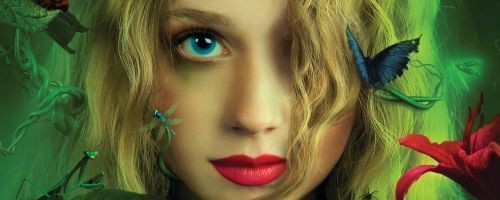 Splintered is a series of YA fantasy novels by American novelist A.G. Howard. Alyssa Gardener is a descendant of Alice Liddell – the inspiration of Lewis Carroll's Alice character. Now, Alyssa may be falling down the same rabbit hole as her ancestor…
A.G. Howard began her Splintered series in 2013 with the novel Splintered, which was also her debut novel. She followed it up quickly with a novella – The Moth in the Mirror. The next year, she published the second novel, Unhinged. The series is currently ongoing. Below is a list of A.G. Howard's Splintered books in order of when they were originally published (which is the same as their chronological order):
Publication Order of Splintered Books
If You Like Splintered Books, You'll Love…
Splintered Synopsis: In Unhinged by A.G. Howard, Alyssa Gardner has gone down the rabbit hole. She is now Queen of the Red Court and faced the bandersnatch. She saved Jeb's life, the boy she loves, and escaped the machinations of the disturbingly appealing Morpheus. Next on the agenda is to graduate high school. That would be easier without her mother, no longer institutionalized, acting overly protective and suspicious. And it would be much simpler if the mysterious Morpheus didn't show up for school one day to tempt her with another dangerous quest in the dark, challenging Wonderland – where she (partly) belongs. Could she leave Jeb and her parents behind again, for the sake of a man she knows has manipulated her before? Will her mother and Jeb trust her to do what's right?
Order of Books » Characters » Order of Splintered Books