Order of Troubletwisters Books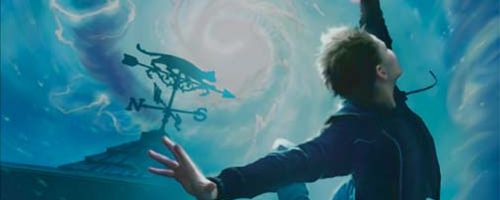 Troubletwisters is a series of young adult fantasy novels by Garth Nix and Sean Williams. The books are written for middle grade students. Jaide and Jack are troubletwisters who have supernatural abilities who are unaware of their gifts. The siblings do not discover these powers until their house blows up and they move to Portland to live with a grandmother they had never met. Once they arrive, their lives begin to get weird, as they begin to experience things they've never experienced before. Once they find out what it means to be a troubletwister, they will have to use their newfound powers and abilities in order to defeat The Evil.
Garth Nix began his Troubletwisters series in 2011 with the novel The Magic. The series is currently ongoing and is slated to last five novels. Below is a list of Garth Nix's Troubletwisters books inh order of when they were originally published (which is the same as their chronological order):
Publication Order of Troubletwisters Books
(By: Garth Nix, Sean Williams)
Notes: The Mystery was also published as The Mystery of the Golden Card. The Magic was also titled Missing, Presumed Evil.
If You Like Troubletwisters Books, You'll Love…
Shop Worldwide: Amazon.com | Amazon.co.uk | Amazon.ca
Order of Books » Characters » Order of Troubletwisters Books