Order of Unwanteds Books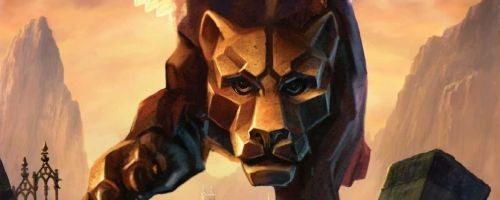 The Unwanteds is a series of YA fantasy novels by American author Lisa McMann. The series has been described as a mix of The Hunger Games and Harry Potter by Kirkus Reviews. Every year in Quill, thirteen-year-olds are sorted into categories: the strong, intelligent Wanteds go to university, and the artistic Unwanteds are sent to their graves. On the day of the Purge, identical twins Alex and Aaron Stowe await their fate. While Aaron hopes to become a Wanted, Alex knows his chances are slim. He's been caught drawing with a stick in the dirt-and in the stark gray land of Quill, being creative is a death sentence. But when Alex and the other Unwanteds face the Eliminators, they discover an eccentric magician named Mr. Today and his hidden world that exists to save the condemned children. Artimé is a colorful place of talking statues, uncommon creatures, and artistic magic, where creativity is considered a gift… and a weapon.
Lisa McMann began her Unwanteds series in 2011 with the title novel of the series. Beginning in 2017, McMann began a spin-off series called Unwanted Quests with Dragon Captives. The series is currently ongoing. Below is a list of Lisa McMann's Unwanted books in ordere of when they were originally released (as well in chronological order):
Publication Order of Unwanteds Books
| | | |
| --- | --- | --- |
| The Unwanteds | (2011) | |
| Island of Silence | (2012) | |
| Island of Fire | (2013) | |
| Island of Legends | (2014) | |
| Island of Shipwrecks | (2015) | |
| Island of Graves | (2015) | |
| Island of Dragons | (2016) | |
Publication Order of The Unwanteds Quests Books
| | | |
| --- | --- | --- |
| Dragon Captives | (2017) | |
| Dragon Bones | (2018) | |
| Dragon Ghosts | (2019) | |
| Dragon Curse | (2019) | |
| Dragon Fire | (2020) | |
| Dragon Slayers | (2020) | |
| Dragon Fury | (2021) | |
If You Like Unwanteds Books, You'll Love…
Unwanted Synopsis: In The Unwanteds by Lisa McMann, when Alex finds out he is Unwanted, he expects to die. That is the way of the people of Quill. Each year, all the 13-year-olds are labeled as Wanted, Necessary, or Unwanted. Wanteds get more schooling and train to join the Quillitary. Necessaries are there to keep the farms running. Unwanteds are to be eliminated. It's hard for Alex to leave behind his twin, Aaron, a Wanted, but he accepts his fate – until he discovers that instead of a "death farm," what awaits him is a magical place called Artimé. There, Alex and his fellow Unwanteds are encouraged to cultivate their creative abilities and use them magically. Everything Alex has ever known changes before his eyes, and it's a wondrous transformation. But it's a rare, unique occurrence for twins to be divided between Wanted and Unwanted, and as Alex and Aaron's bond stretches across their separation, a threat arises for the survival of Artimé that will pit brother against brother in an ultimate magical battle.
Order of Books » Characters » Order of Unwanteds Books