Order of V Books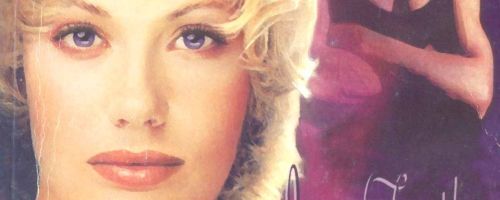 V is a series of historical romance novels by English-American novelist Jane Feather. The series is essentially a series of standalone novels; their connection being that the title of each novel begins with the letter V.
Jane Feather began her V series in 1988 with the novel Heart's Folly, which was later re-titled Venus. The series lasted eight novels, concluding with 1996's Vice. The books can be read in any order. Below is a list of Jane Feather's V books in order of when they were originally released:
Publication Order of V Books
| | | |
| --- | --- | --- |
| Venus | (1988) | |
| Virtue | (1993) | |
| Vixen | (1994) | |
| Velvet | (1994) | |
| Valentine | (1995) | |
| Violet | (1995) | |
| Vanity | (1995) | |
| Vice | (1996) | |
If You Like V Books, You'll Love…
V Synopses: In Venus by Jane Feather (book 1 of the V series), the last thing Lord Nicholas Kincaid expected to see in the gloom of a London tavern was a vision of loveliness. And when she led him to a bedchamber with a come-hither smile, there was no question of resisting – until he realized the lying wench meant to render him senseless so the landlord could rob him blind! That's how the handsome lord made the acquaintance of Miss Polly Wyat, a ravishing beauty he soon decided would make the perfect spy. Unwittingly, she would infiltrate the inner circle at the king's court. But when Nicholas sets out to bind Polly with chains of passion, he'll find himself hard-pressed not to be bewitched… or to fall in love.
Vixen is the second book in the V series by Jane Feather. Chloe wasn't expecting a warm welcome, after all, her new guardian was a total stranger. But when Sir Hugo strode into Denholm Manor after a night of carousing and discovered he'd been saddled with a ward, he soon made it clear he wanted nothing to do with her. She, however, had her own ideas.
Order of Books » Characters » Order of V Books