Order of Wayward Pines Books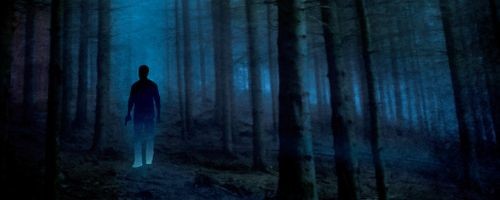 Wayward Pines is a trilogy of mystery/thriller/science fiction novels by American novelist Blake Crouch. In this series, Ethan Burke is a U.S. Secret Service agent who shows up in Wayward Pines, Idaho – a remote town with a secret. As soon as he arrives, the town is full of mystery, and it only gets worse as time goes on. Burke must protect the town from the outside as well as the inside. Inspired by David Lynch's Twin Peaks series, the series was adapted into a 2015 TV series from M. Night Shyamalan starring Matt Dillon.
Blake Crouch began his Wayward Pines series in 2012 with the novel Pines. It would be followed up in 2013 with Wayward. The series concluded in 2014 with The Last Town. Below is a list of Blake Crouch's Wayward Pines books in order of when they were first released:
Publication Order of Wayward Pines Books
If You Like Wayward Pines Books, You'll Love…
Wayward Pines Synopsis: In Pines by Blake Crouch (book 1 of the series), secret service agent Ethan Burke comes to Wayward Pines with a mission – to find the two agents who went missing there a month ago. However, once he shows up, he's involved in a car accident and when he awakens, he's in the hospital with none of his possessions. Although the staff seems alright, something doesn't feel right. As time goes on, his investigation into the disappearances yields no answers – only more questions. Why can't he contact the outside world? Why don't people believe him when he says who he is? And why is the town surrounded in electric fence?
Order of Books » Characters » Order of Wayward Pines Books