Order of Were Chronicles (Crissy Smith) Books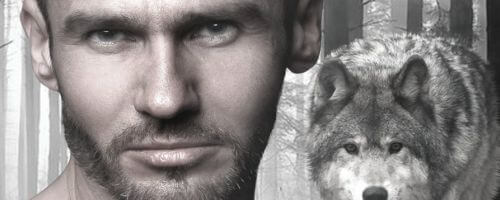 The Were Chronicles series is a series of paranormal romance novels by American novelist Crissy Smith. The series is full of hot Alpha males and feisty females, setting the pages ablaze as they clash, fight to belong, and find their mate. The Were Chronicles will take you through the lives of Pack members who fight for who and what they want.
Crissy Smith began her Were Chronicles series in 2009 with the novel Pack Alpha. Below is a list of Crissy Smith's Were Chronicles books in order of when they were originally published:
Publication Order of Were Chronicles Books
| | | |
| --- | --- | --- |
| Pack Alpha | (2009) | |
| Pack Enforcer | (2009) | |
| Pack Territory | (2010) | |
| Pack Rogue | (2011) | |
| Pack Community | (2013) | |
| Pack Mates | (2013) | |
| Pack Daughter | (2013) | |
| Pack Hunter | (2013) | |
| Pack Council | (2013) | |
| Pack Security | (2014) | |
| Pack Beta | (2014) | |
| Pack Secrets | (2015) | |
| Pack Balance | (2015) | |
| Pack Investigator | (2015) | |
| Pack Law | (2016) | |
If You Like Were Chronicles Books, You'll Love…
Were Chronicles Synopses: Pack Alpha by Crissy Smith is the first book in the series. Marissa Boyd knows, as a non-shifter, she doesn't belong in Pack territory. She braves a visit to attend her sister's mating ceremony and meets the shifter who will change her entire life and beliefs. Gage Wolf knows Marissa is hiding a pained past. As Alpha, he's used to protecting his Pack. Marissa challenges his authority like no one he's ever met before. His desire to claim her is strong and his wolf won't be denied. He'll have her as his mate even if he has to fight to teach her the meaning of belonging to an Alpha. Even if it is Marissa's feelings of not being good enough for him that he must battle.
Pack Enforcer is the second book in the Were Chronicles series by Crissy Smith. As Enforcer for his Pack, Cain is used to people listening to him and following his orders without question. The only one to ever challenge him is Emily. Emily is good at pushing his buttons and making him crave things he has no business craving. Emily has loved Cain all her life, but he denied her years ago. The two are thrown together when Emily is forced to return home because of terrible attacks on Pack females. The sexual tension between the pair is explosive. No one is safe when this alpha male and strong female get together.
Order of Books » Characters »